September 7th, 2015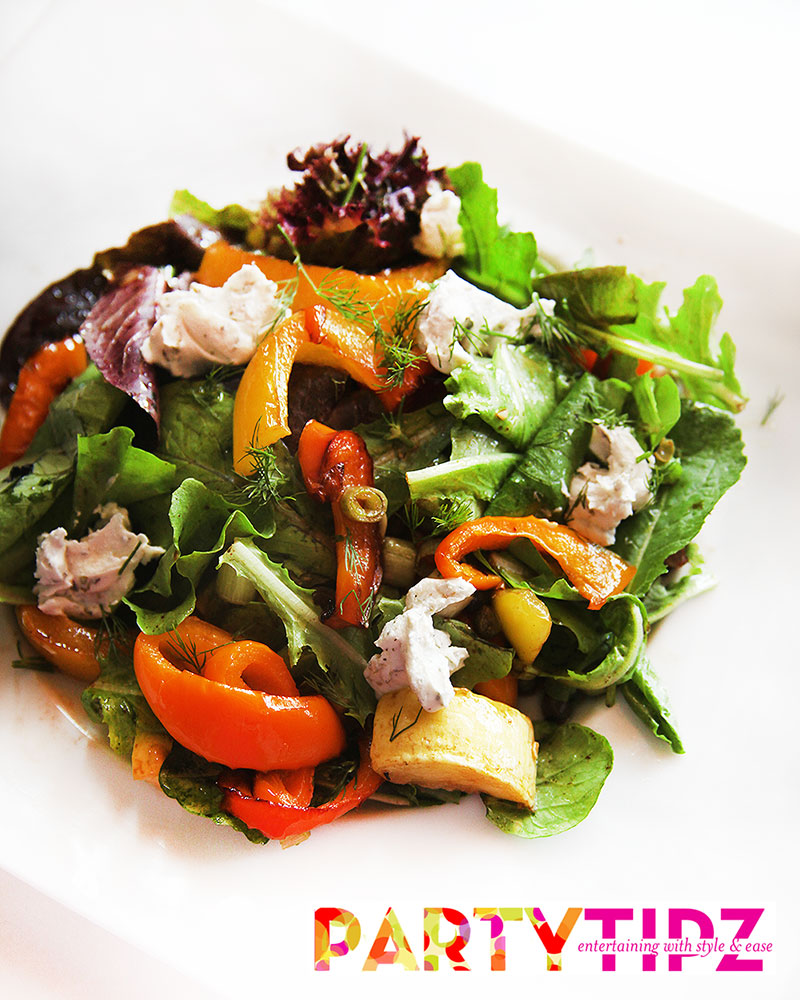 Prepare yourself for something warm, something cool, something sweet, and definitely something fresh!  This beautiful  salad is perfect for fall!!
Ingredients
2 red bell peppers
2 yellow bell peppers
6 scallions chopped
1 bag mixed greens
1 tbsp capers
6 oz goat cheese
Vinaigrette Dressing
4 Tbsp Extra Virgin Olive Oil
2 Tbsp Vinegar (apple cider, white, whatever you like)
1 Tbsp Honey
Juice of 1/2 lemon
Salt and Pepper to taste
Preparation
Cut each bell pepper in half and remove the cores and seeds. Then cut into thin strips. You can sauté or broil the bell peppers. I sautéed them for 15 minutes in olive oil until they are soft and the skin was slightly charred. Transfer the bell peppers to a bowl.Arrange the mixed greens on a platter and add the bell peppers. I like it when the peppers are still warm.  But if you prefer them cooled off, it's delicious as well. Add the vinaigrette and toss.  Lastly, sprinkle the scallions, capers, and goat cheese and serve immediately.