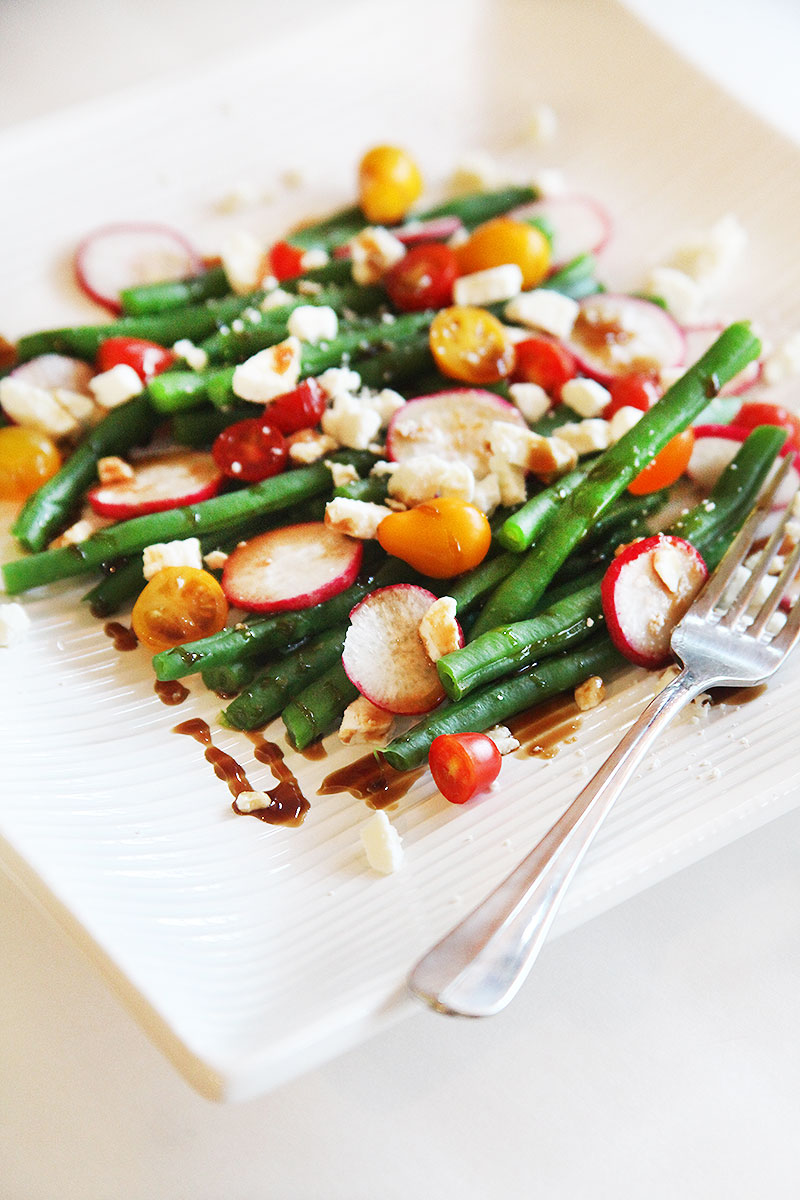 This colorful salad is easy to throw together and delicious!!
Ingredients
1 lb green beans
1/2 cup radish slices
1 cup grape tomatoes (yellow and red)
3 oz feta cheese
Dressing
extra virgin olive oil
balsamic vinegar
Salt and Pepper to taste
Preparation
Trim beans but leave them whole. Cook for 3-4 minutes in salted boiling water. Drain well, refresh under cold running water and drain. Slice tomatoes in half and add to salad. Add radishes and sprinkle feta all over salad. Drizzle a bit of olive oil on top of the salad, then some balsamic vinegar and salt and pepper to taste. Also delicious if you mix a little bit of honey with your balsamic vinegar and drizzle on top.