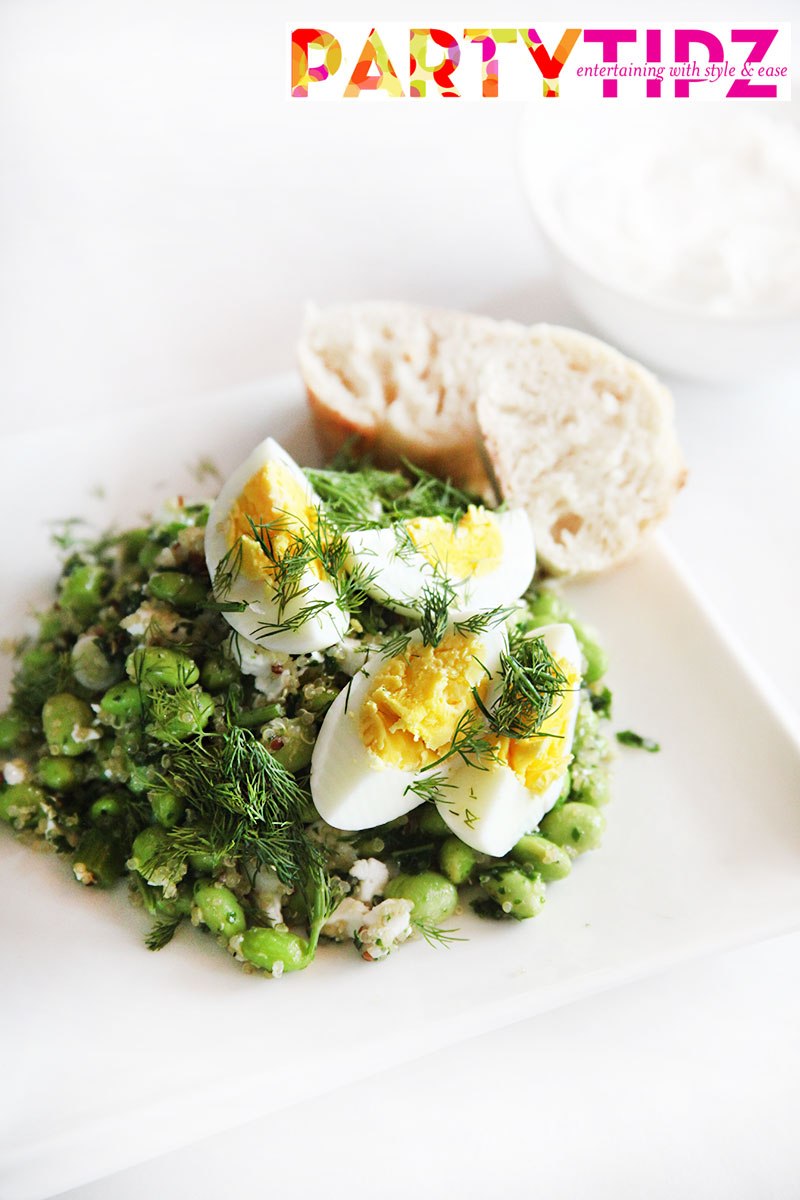 If you are looking for a power salad… this is it!  Edamame, quinoa, eggs, feta cheese, I can go on and on!  But instead of me telling you how wonderful it is, why don't you try it for yourself!  It will not disappoint!!
3 lb Frozen Edamame
1lb Cooked Quinoa
1 Cup Crumbled Feta Cheese
1 Bunch Chopped scallions
2 Tbsp chopped fresh dill
2 Hard-boiled Eggs
1 Cup of Plain Yogurt
Baguette
Dressing:
6 Tbsp Extra Virgin Olive Oil
2 Tbsp Lemon Juice
1-2 Garlic Clove (crushed)
salt and pepper to taste
First, mix the ingredients for the dressing. In the olive oil, add lemon juice, crushed garlic clove, and salt and pepper to taste. I also would recommend garlic salt. Set aside.
Cook the frozen edamame beans according to package direction. Once the edamame beans are cooked, salt and pepper them slightly and place in a salad bowl. Pour the dressing over the beans while they are still warm . Sprinkle with feta cheese, add the scallions, and toss until well coated. Sprinkle dill on top and arrange the eggs.
Serve warm with bread and have a bowl of plain yogurt for people to dip the bread in.  This salad is a meal within itself!  You will love it!