Well, it's that time again!!  Time to decorate the mantle, the front porch, the trees, and of course, the dining table!  This is THE prime time for creative tablescapes and I always have my cell phone charged and ready to snap that perfect tablescape idea!  These tables were photographed at Pottery Barn Kids.  I know that whatever they show off at their store, will likely make it into many homes in America.  So here are their favorite picks for kids' tablescape ideas!
Love this kid's Thanksgiving table!  Especially since you can re-use the Halloween pumpkins in the centerpiece.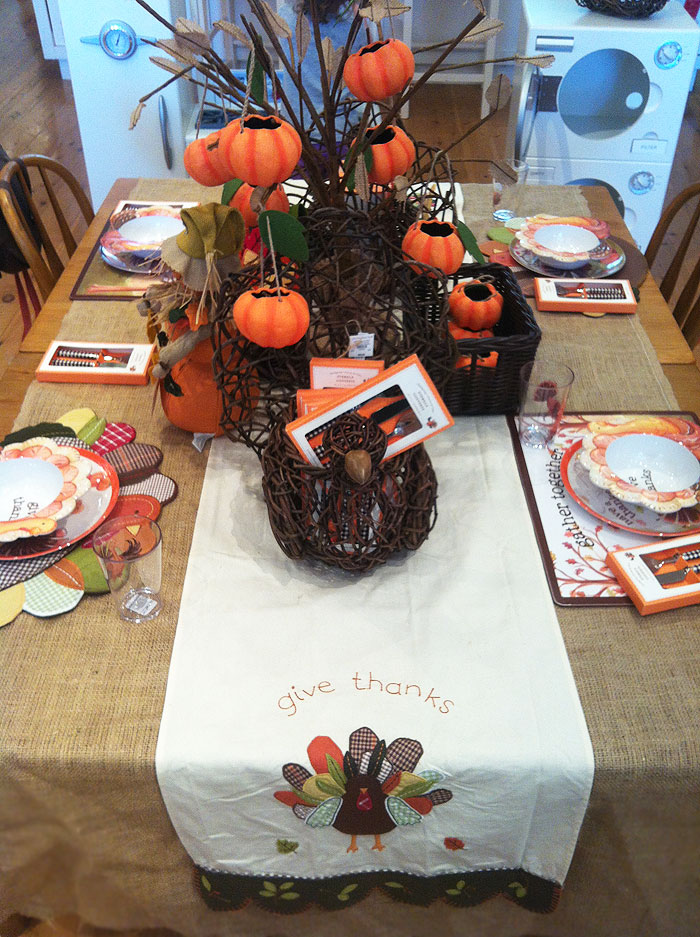 Who wouldn't want to sit at this Hanukkah table?!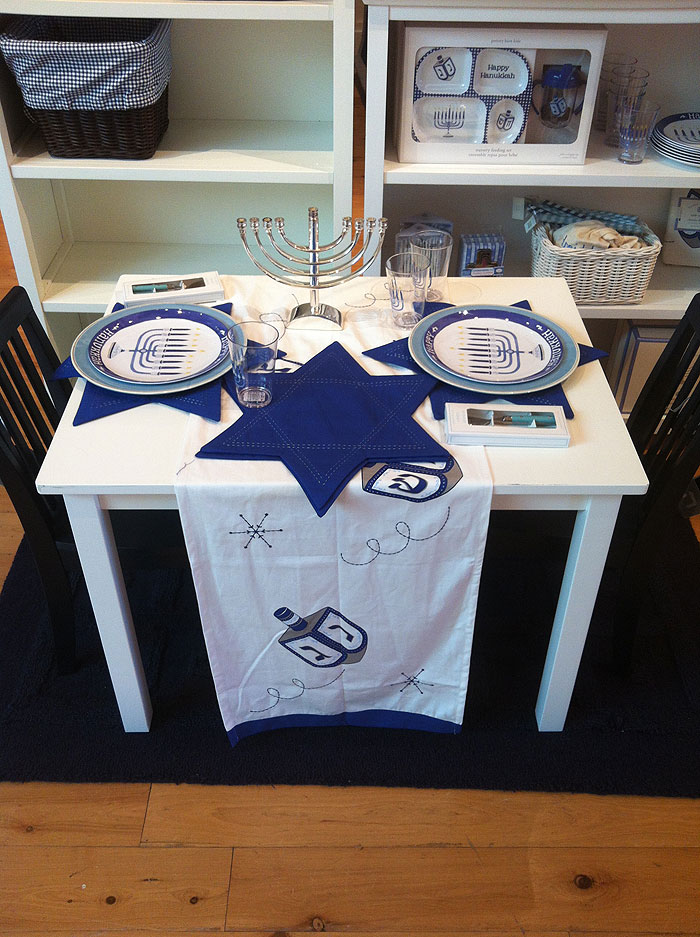 My kids wait with such anticipation for their Elf On A Shelf , this would be perfect for them.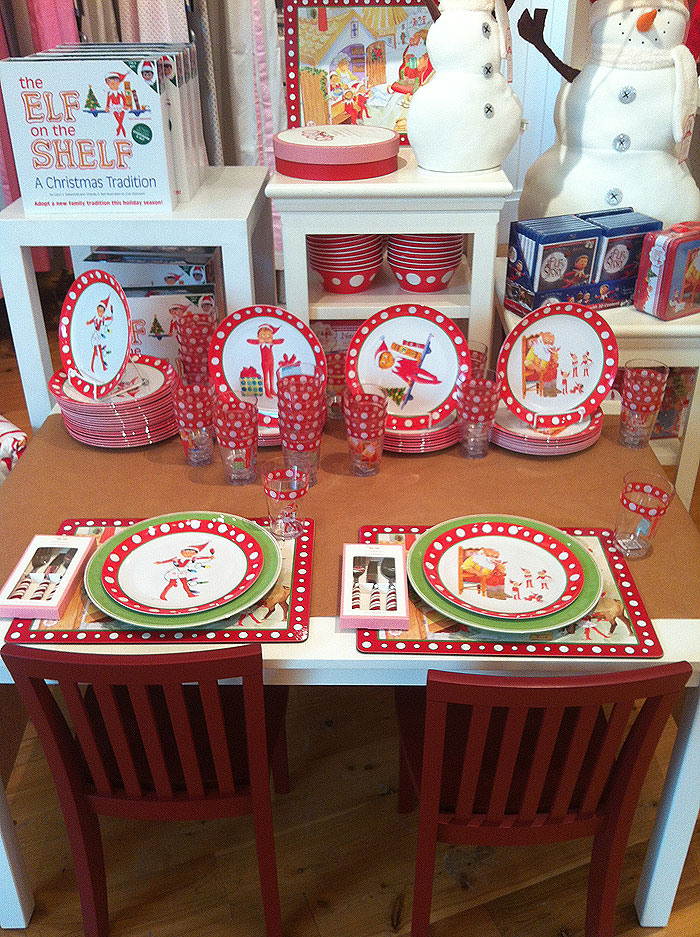 The santa chair covers are super sweet for this kids' Christmas table!