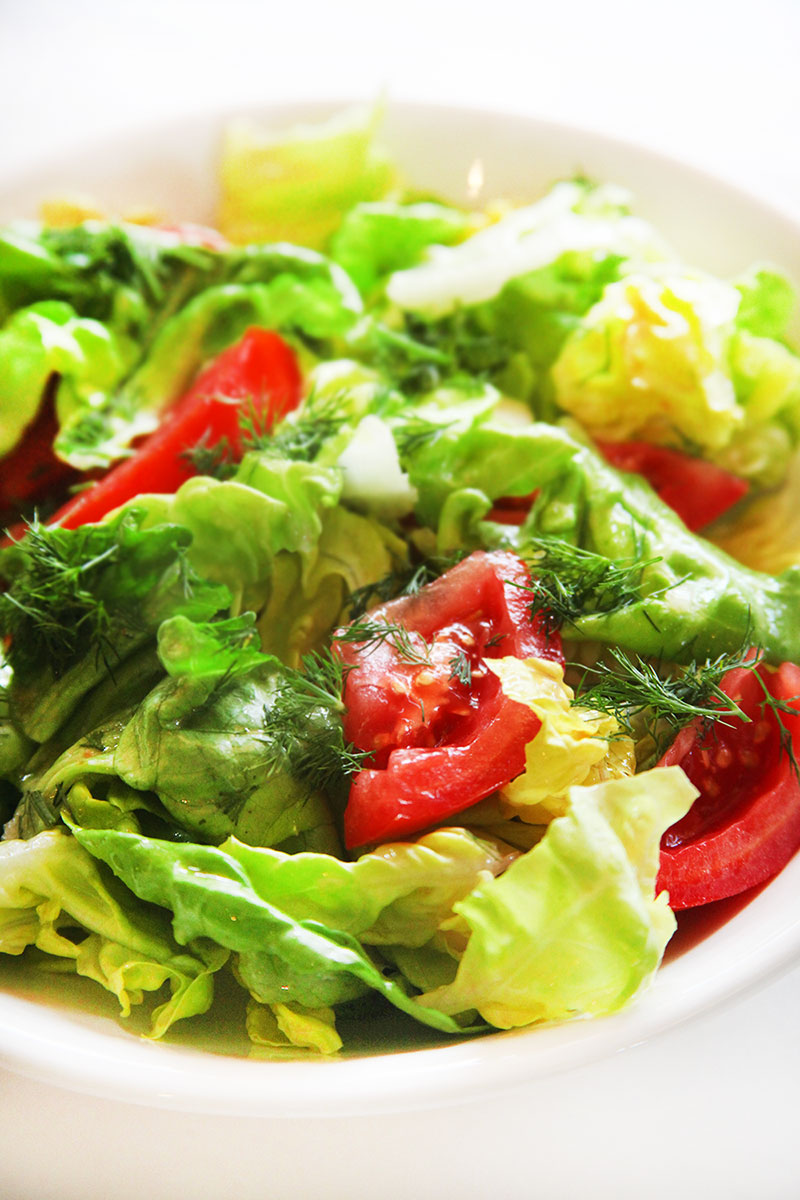 I love Greek salad… I mean LOVE!!! So tonight I decided to make a simple Greek salad.  Unfortunately, the meal plan I'm currently on, doesn't allow me to eat cheese and my husband and kids recently announced to me that they hate olives. So those two key ingredients had to be omitted and all of a sudden I wasn't making a Greek salad anymore.
I thought, oh well, I'll just throw my other ingredients together and we'll see how it goes.  Well, it went superbly!!!  In fact, it is one of my favorite salads.  Simple, vegan, and delicious!  Typically, I love adding extra ingredients to a salad… something fun and out of the box.  Well, my friends, this salad doesn't need anything extra… perfect the way it is! The mixture of lemon, dill, and garlic made my husband ask for more salad… and he is not a salad guy!  All he kept saying was … it tastes so "fresh"… amazing!!
What do I love most about this salad?  It's a great "base" for any other salad invention you want to come up with.  Add salami and other cold cuts and you have a chef salad.  Add feta and olives, and you have a Greek salad.  You can really have fun with this!!
But if you are busy and you need a quick salad which your guests will be in love,  this is it!!  Pair it with a crusty bread, and you will be in heaven!!
2 Bibb Lettuce Heads
4 Tomatoes cut into fourths
1 cucumber
4 Tbsp fresh Dill (you can also use any herb… oregano, parsley, mint, etc!
Dressing
6 tbsp extra-virgin olive oil
juice from 1/2 lemon
2 crushed garlic cloves
Salt and Pepper to taste
Make dressing by mixing oil, lemon juice, garlic, salt and pepper in a measuring cup or a small bowl.  Set aside.
Put the lettuce, cucumbers, and tomatoes in a salad bowl and add some salt.  You can leave the salad sitting for a bit so the salt brings out the fluids of the cucumbers and tomatoes.  Toss the salad.  Right before serving mix the dressing again and pour it over the salad and toss gently. Sprinkle with dill and serve.