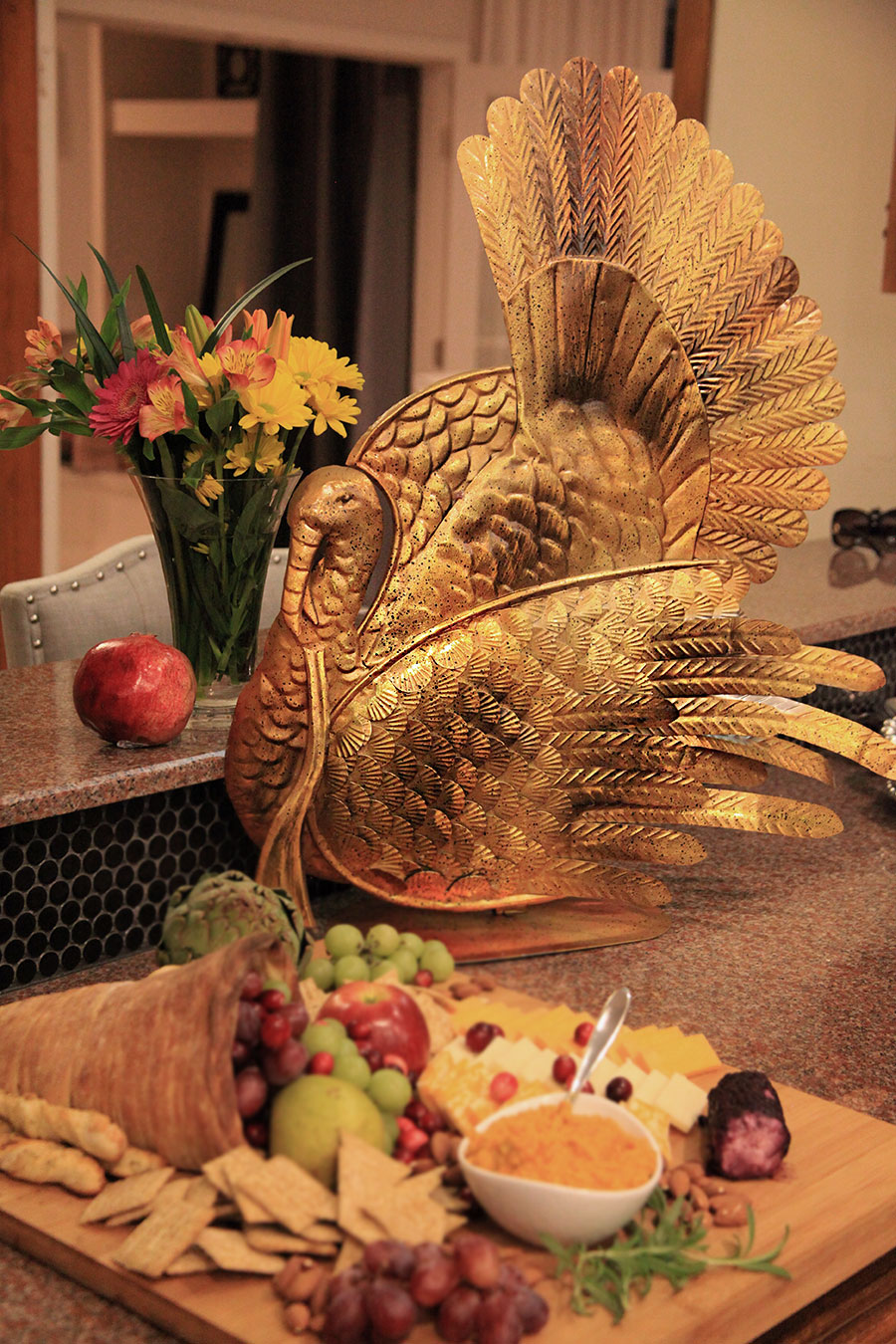 My friend Rachel has a saying…"It's not Thanksgiving at Arina's until the Golden Turkey Appears!"
She's right, when the golden turkey makes its way to the kitchen, Thanksgiving can officially commence! Of course, I start displaying the golden turkey waaaayyy before Thanksgiving.  We change its placement in accordance to the party theme.  For cocktail parties, you'll find it at the bar or appetizer table.  For family dinners, we'll display it on the buffet section of the kitchen.  Sometimes, I'll even place it in odd little nooks just to be funny, it's a lot like an elf on a shelf except you can touch it, rub it, reposition it, bend it, and pretty much have fun with it! It's quite the conversation piece.
We acquired this big bird at a garage sale and I probably paid $3 for it.  Ironically,  it has given us so much entertainment and fun that it has become one of our cherished family pieces. I know my boys will be fighting over who gets the golden turkey (HA! Probably not!).
I guess my point is, consider having one or two fun pieces that you traditionally display during the holidays. In addition to the  expensive crystal, fine china, or grandmother's silver, maybe you too can find yourself a golden turkey!