Russian Fried Potatoes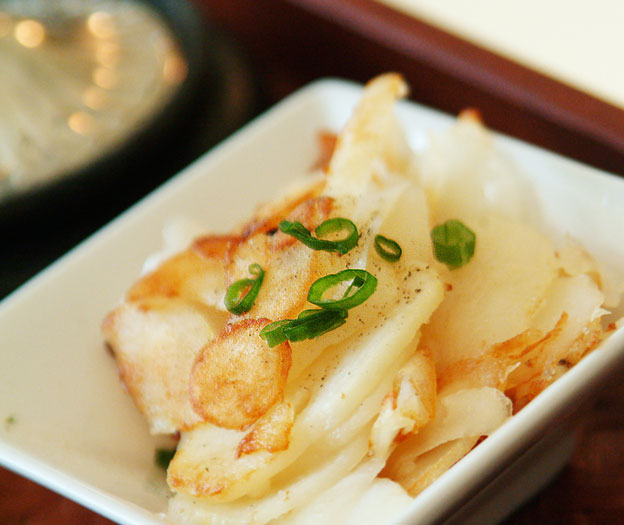 This is a wonderful and super easy fried potato recipe that mixes frying the potatoes with having them cook in steam. The result is a semi-crispy but soft fried potatoes that can be enjoyed for breakfast, lunch, or a delicious dinner side-dish.
Ingredients
8 large potatoes
2 onions
4 tbsp Olive oil
2 tbsp butter
Salt + Pepper to taste
Scallions for garnishing
Preparation
Peel potatoes and chop. Chop onions. Melt butter in pan and saute the onions until they are tender and translucent. Add potatoes and olive oil and begin frying on medium to low heat. Try to keep the lid on the pan during the entire cooking process. Only take off the lid when you need to stir the potatoes, approximately every 4-5 minutes. Add more oil if needed or when potatoes begin sticking to the bottom of the pan. Fry the potatoes for 20 minutes or until tender. Salt and Pepper to taste. Top with chopped scallions and serve.