Watermelon Feta Squares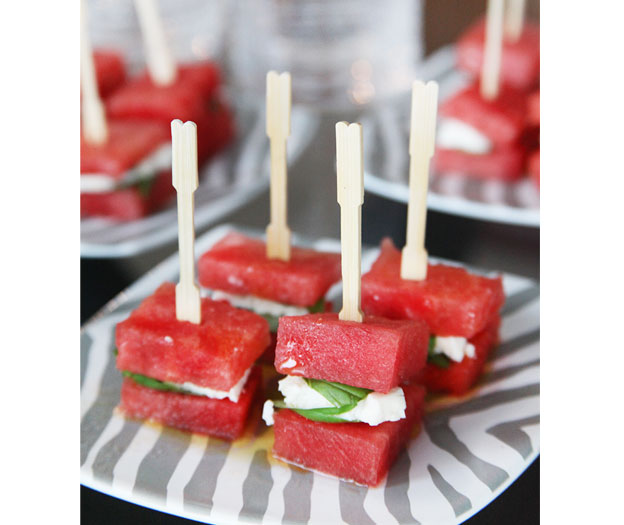 You'll love this easy appetizer which will turn heads at your next summer party!
Ingredients
1/2 Watermelon
1 box Feta Cheese block
1 punch Basil leaves
Olive Oil
champagne vinegar (available at Target) or any balsamic vinegar
Preparation
Simply cut the watermelon into even sized cubes. Cut the feta cheese into thin cubes as well. Prepare basil leaves. To assemble, start with a watermelon cube, add basil leaf, add feta cheese, add another basil leaf, and top with another watermelon cube. You can either eat as is. Or, you can sprinkle with olive oil as well as balsamic vinegar. We found champagne vinegar at target which had an interesting taste.