Apple Snack Buffet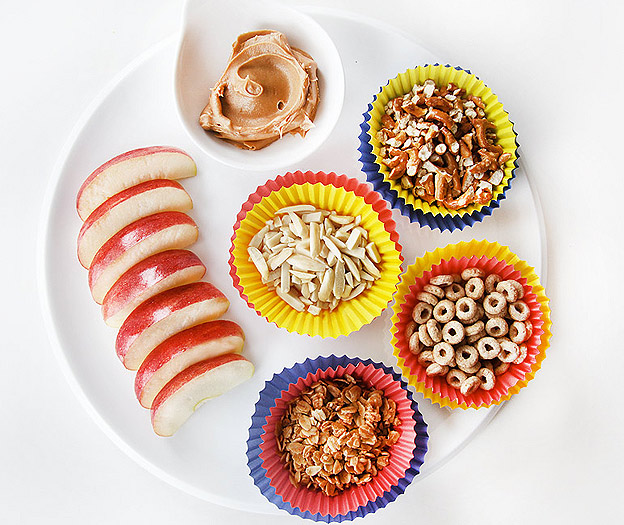 Fun way to enjoy apples for kids and adults. Great with bananas as well!
Ingredients
1-2 Apples
1/4 cup peanut butter
1/4 cup cheerios
1/4 cup any type of crushed nuts
1/4 cup granola
1/4 cup crushed pretzels
4 cupcake liners
Preparation
Slice the apples and fill a small bowl with peanut butter, lay them out on a plate and fill cupcake liners with fun toppings! I used cheerios, nuts, granola, and crushed pretzels. I'm sure you can come up with your own toppings that your kids will adore! Eating the apples are almost as fun as making them. Just dip the apple slice in the peanut butter, and add your favorite topping. If there are nut allergies, use caramel or yogurt instead of peanut butter. There are so many combinations, it's all up to your imagination!