Super Simple Caprese Salad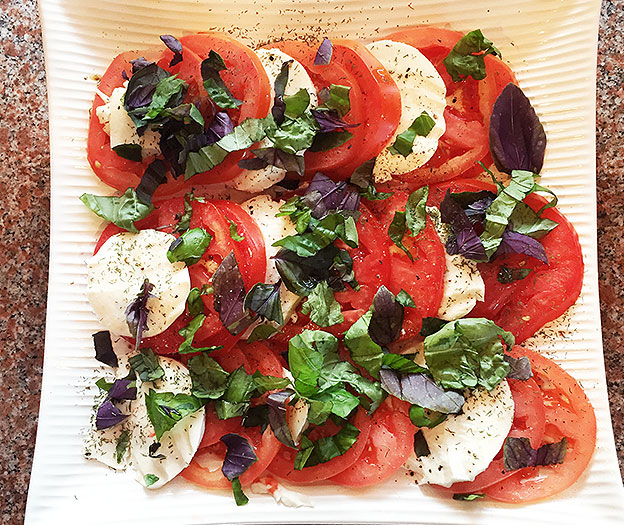 This is a simple and delicious salad that enjoys, for any occasion!
Ingredients
5 oz Ball of Mozzarella cheese
3-4 Hot House Tomatoes
10 Fresh Basil Leaves
1/4 cup Extra Virgin Olive Oil
Salt and Pepper
Preparation
Slice the mozzarella cheese into think slices. Then, slice the tomatoes into think slices. Arrange the slices of the tomatoes and mozzarella cheese on a plate. Salt to taste and set aside for 30 minutes. Sprinkle the basil on top and then with olive oil. You can also use a dried herb (I like basil) on top in addition to pepper. Serve immediately.