Mice Cookies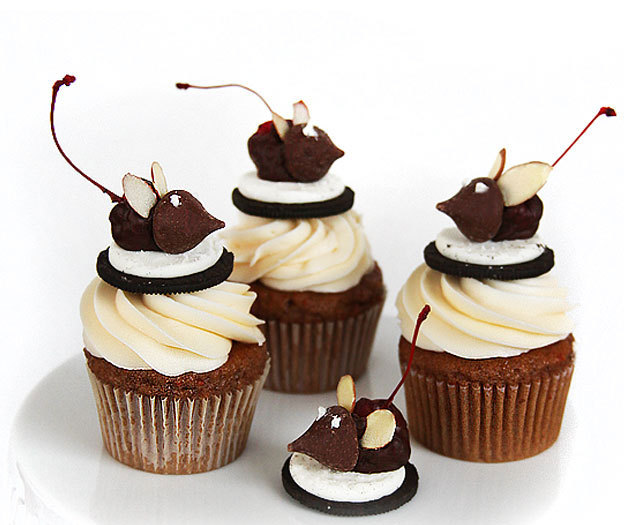 'Twas the night before Christmas, when all through the house, not a creature was stirring, not even a mouse... here's a recipe for adorable mice cookies perfect for the holidays!
Ingredients
Oreo Cookies
Maraschino Cherries with Stem
Almonds
Chocolate Kisses
Preparation
Create these wonderful mice cookies on half an Oreo cookie (base), a chocolate dipped maraschino cherry with stem (body + tail), a chocolate kiss (face), and two almonds (ears).
Presentation
Perfect to place on top of cupcakes, cakes, or even to eat on their own.