Watermelon & Feta Cheese Salad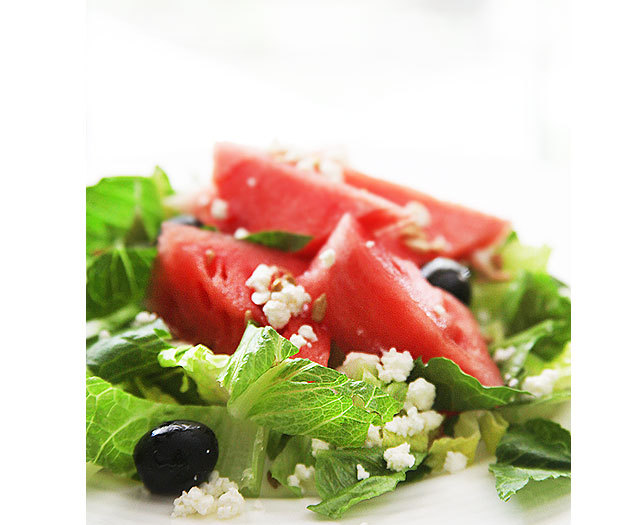 Hello summer! There is nothing like serving something really pretty at a dinner party, especially when it's healthy and delicious! This salad is beautiful and easy... a great combination for any party or even an intimate dinner for two!
Ingredients
Watermelon slices
Romaine lettuce
Feta cheese
Black olives
Sunflower seeds
Raspberry or pomegranate vinaigrette dressing
Preparation
It doesn't get any simpler than this. Arrange the Romaine lettuce on a large plate. Cut watermelon slices into triangle pieces and arrange in the center of the lettuce. Sprinkle feta cheese as desired. Add black olives and sunflower seeds last. Leave the salad undressed until you are just about to eat, then lightly cover the salad with a vinaigrette, preferably raspberry or pomegranate.