BLT Bites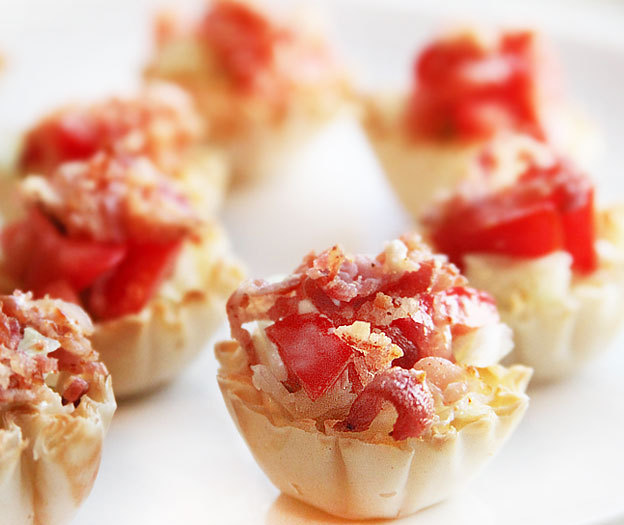 A wonderful recipe that's not only super easy and fast, but absolutely delicious!!! Perfect for any party and any time of the year!
Ingredients
1 pkg Filo Cups
5 pieces Bacon
2-3 Lettuce leaves
2 Tomatoes
1/3 cup Real mayonaise
Preparation
Fry the bacon and leave in a paper towel to soak up the extra oil. Meanwhile, dice the tomatoes and cut the lettuce leaves into small pieces. Dice the bacon and make a pile of each ingredient on your cutting board to make assembly super easy. To assemble, put a generous dollop (1/2 teaspoon) of mayonnaise in the filo cup. Add lettuce, tomato, and top off with bacon. Delicious, fast and easy!