Heart Shaped Sugar Cubes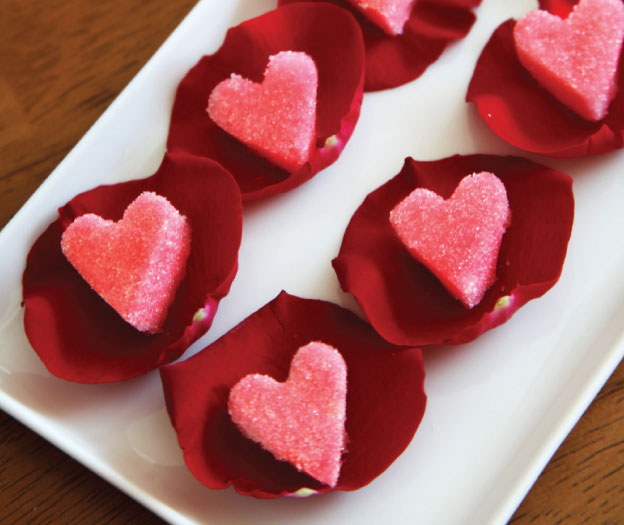 Perfect for a tea party or for a Valentines Champagne Cocktail! These sugar cubes will be the talk of the evening!
Ingredients
1 cup white sugar
1 tbsp water
red food coloring
Preparation
Add the water to the sugar and mix well. The mixture should be the consistency of wet sand. Add several drops of red food coloring and mix the sugar. Find the color intensity which works for you. A pale shade of pink requires much less coloring than a vibrant red. Pack the colored sugar into small heart molds (cookie cutters) (or any mold shape you like). We were able to pack the sugar and immediately push the heart shape out, leaving it to dry for an hour. Some people pack the sugar and leave it in the molds to dry. Keep in mind, since food coloring was used, whatever drink these sugar cubes go into will turn pink or red.
Presentation
Place the hearts on rose petals. Guests can drop a sugar cube in their champagne cocktail or hot tea and add the rose petal as a garnish.