Heart Decorated Sugar Cubes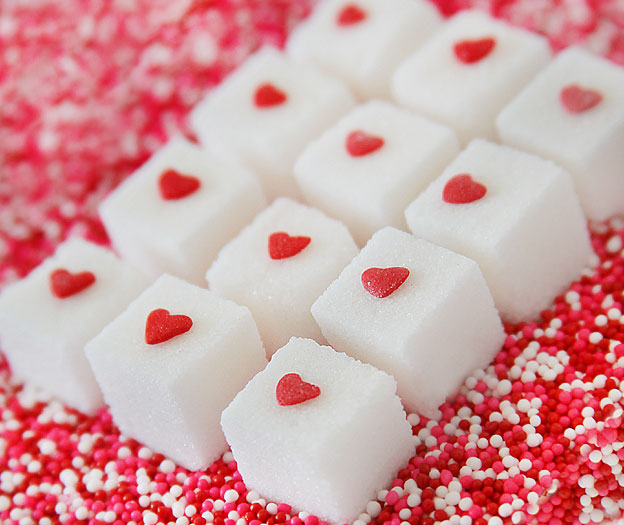 This is a perfect "conversation piece" for tea parties or dessert buffets. If you are serving a drink which may require sugar, these adorable sugar cubes, decorated with candy hearts, will take their breath away! Great for a Valentines dessert or coffee/tea buffet.
Ingredients
20 sugar cubes
honey
toothpicks
candy hearts
Preparation
Prepare a work area with the sugar cube, one or two toothpicks, and the candy hearts. Take a toothpick and dip a little bit into some honey. Place the drop of honey on the sugar cube and place the heart on top. Some people also like to use edible glue.
Presentation
Arrange on any plate sitting on top of sprinkles or by themselves.