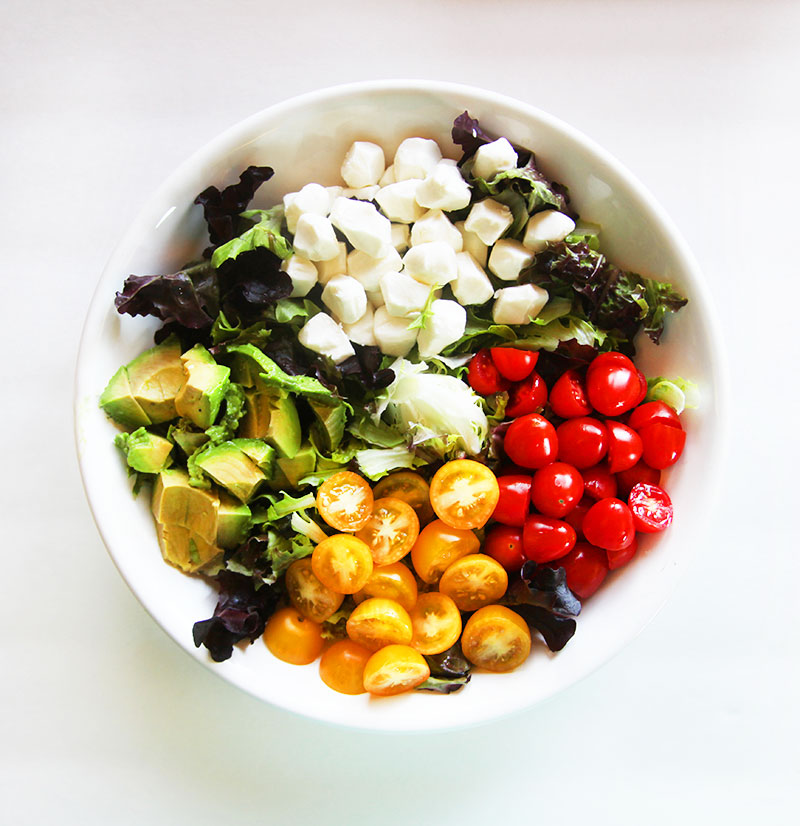 If you like Caprese salads, you will love this!
Ingredients
2 cups mixed greens
1/2 cup sliced red grape tomatoes
1/2 cup sliced yellow grape tomatoes
1/2 cup avocados
1/2 cup Mozzarella Cheese Pearls
Dressing
Extra Virgin Olive Oil
Balsamic Vinegar
Salt and Pepper
Preparation
Create a bed of mixed greens in your plate. In sections, add the cheese, avocado, red tomatoes and yellow tomatoes. Sprinkle with extra virgin olive oil and then balsamic vinegar, salt and pepper to taste and either toss or leave as is and enjoy!