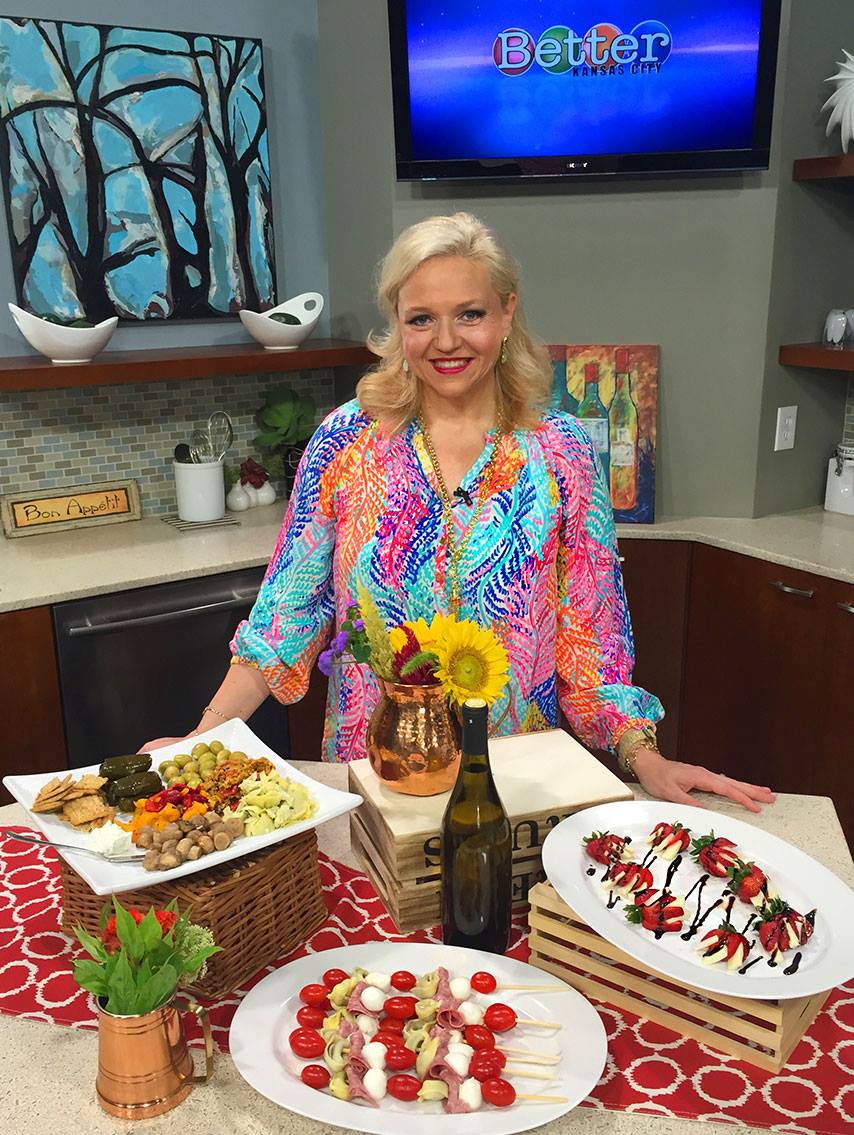 What is one of the easiest parties to throw?  A wine and cheese tasting party, of course! Just ask your friends to bring a bottle of wine and a wedge of their favorite cheese, and before you know it, you'll have a buffet worthy of royalty!!  You can even make a "theme" out of it.  Ask your guests to only bring a particular kind of wine (red or white) or narrow it down to a wine from a specific region.  You can also choose a single type of cheese you want your guests to bring.  For example, ask everyone to bring only their favorite sheep cheeses or only goat cheeses.  It's fun to see what people enjoy and you don't have to take on the financial burden of paying for all the cheese and wine, which can get pricey!
As the hostess, I love making fun recipes which guests can sample.  As I said in my TV segments, I don't typically like to have all my dishes be experiments, but I at least try one dish which is a little bit out of the  box.  Here are three recipes which I find to be easy and very attractive and they are all perfect for a wine and cheese tasting party!!  One of the recipes, the easy Antipasto Plate, was contributed by a very talented florist and friend, Rhae Adams, owner of FOUND IN NATURE.  
Would you like to watch these dishes be prepared?  You can go to the videos page and find the recipes you like and watch how simple they are to create. http://www.partytipz.com/media/
Rhae's Simple Antipasto Plate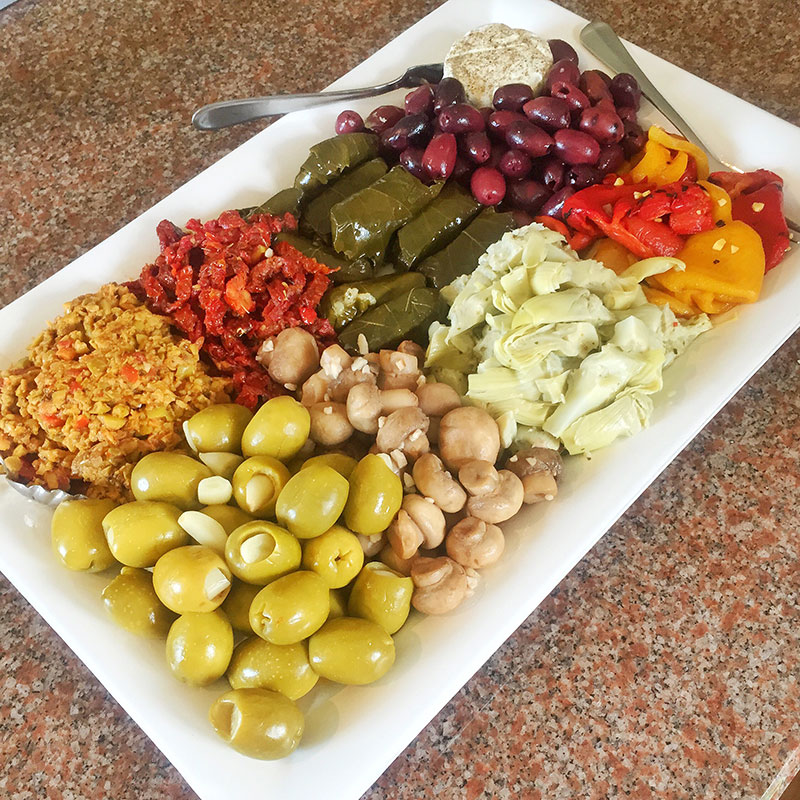 Go to the marinated and canned section of your store and find what you love. I love purchasing these items at Trader Joes since they are all right next to each other. Some of my favorite things are:
1 can of Artichoke Hearts
1 jar of marinated olives (stuffed with almonds, onions, garlic, or whatever
you like)
1 jar of marinated red and yellow peppers
1 jar of pre-made tamponade
1 jar of sun dried tomatoes in olive oil
additional jars of items you like
goat or sheep cheese
crackers
Make sure to drain all jars of the water or olive oil. Cut up the items (such as artichoke hearts and peppers into small pieces, carefully arrange all items on plate, making sure that the colors go well together. Use chopsticks to move and arrange items neatly on the platter and use paper towels to absorb any extra liquids which may mix on the platter. Lastly, add your favorite cheese have a selection of various crackers, and add some fresh bread. Enjoy!
Cheese Stuffed Strawberries

1/2 bottle of white wine
5-6 strawberries
25 small slices of Fontina cheese
Balsamic vinegar or balsamic reduction sauce
Soak strawberries in wine for 24 hours
Slice and fan strawberries
Slice fontina cheese into thin and small slices which can fit inside the
strawbwerry
Place each slice in the strawberry crevices
Drizzle balsamic vinegar or reduction sauce on the strawberries
Top off with almonds or mint and enjoy
Cheese Kabobs

Skewer Sticks
Mozzarella cheese
Salami
Meat or cheese tortellini
Heirloom Tomatoes
Grease the skewers with oil
Skewer a tomato, followed by mozzarella cheese, salami, tortellini and
repeat until you cap off with the last tomato. Arrange finished skewers on
platter and drizzle with balsamic vinegar, salt, pepper, and serve