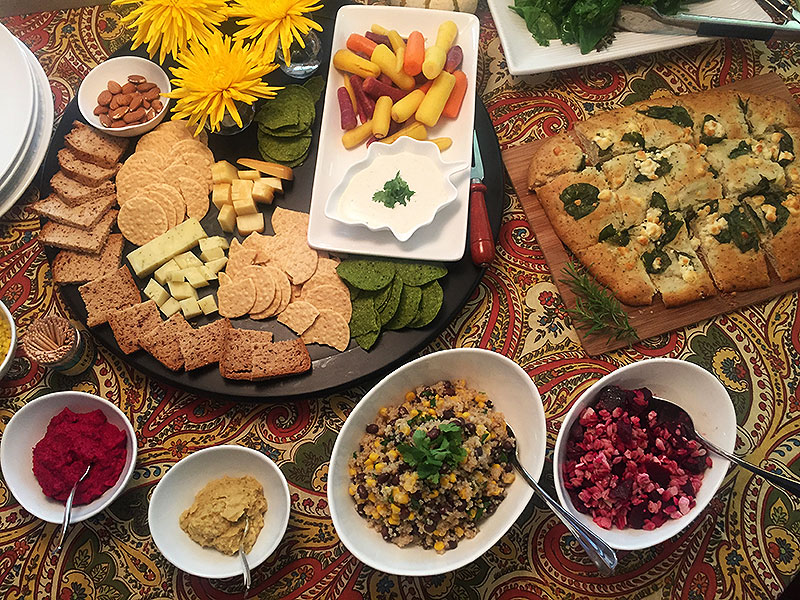 Had book club at my house again and wanted to create a beautiful "fall" appetizer table… but nothing too complicated.  I had some hummus left over from the weekend… beet hummus and basil hummus.  Additionally, I prepared some quinoa Mexican inspired salad with corn and beans.  It was DELICIOUS!!!  I also prepared a beet salad because I LOVE to add red to my menu.
For a healthier alternative, I served greens so that people can build a salad foundation with  lettuce and spinach and then top it off with the quinoa or beet salad.
The appetizer platter was very simple. It included bread and crackers, for the hummus, as well as various kinds of cheese.  Last but not least, I purchased a flatbread at my local supermarket's frozen food section, right next to the pizzas.  It was easy to bake and my friends thought it was a wonderful addition to the table.  I mean, who doesn't love some freshly baked flatbread with their salad?