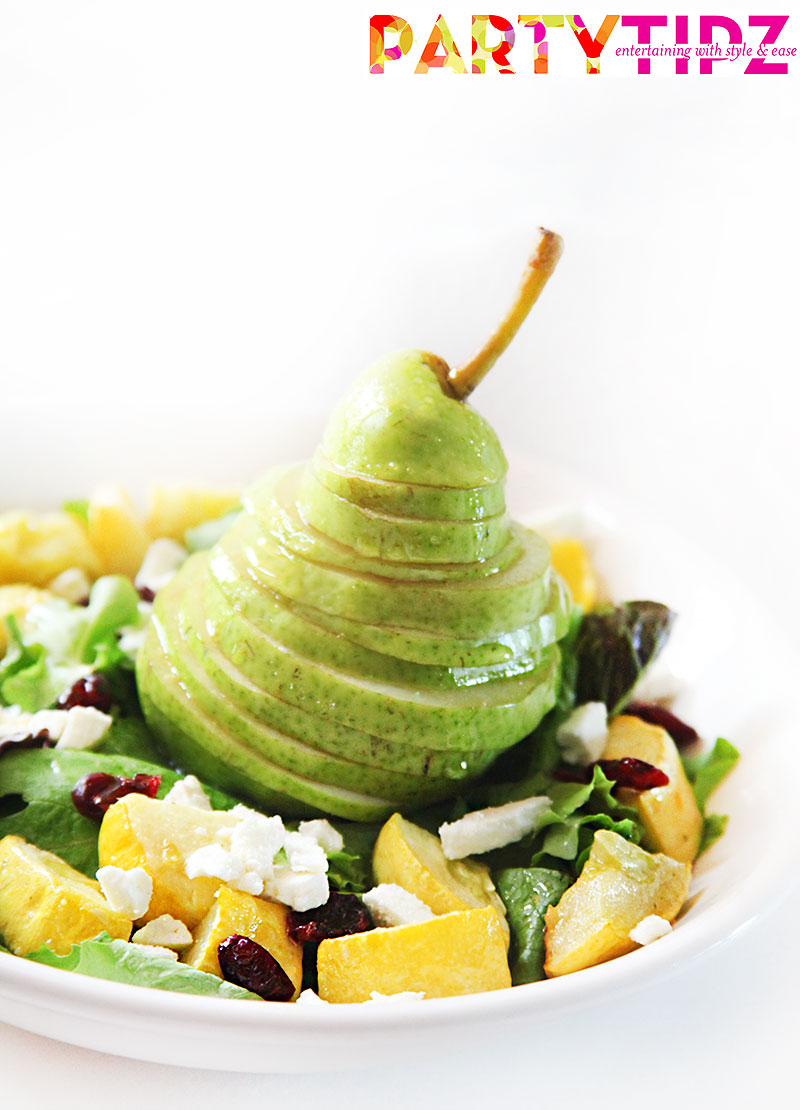 You will fall in love with this delicious salad and it looks so beautiful on a plate! This recipe serves four!
Ingredients
4 Pears
4 cups Butternut squash or yellow squash (chopped into quarters)
1 bag Mixed greens
1/2 cup dried cranberries, blueberries, or cherries
1/2 cup Feta cheese
Ingredients for the Maple Vinaigrette
2 tsp Dijon Mustard
4 Tbsp Grade B Maple Syrup
4 Tbsp Apple Cider Vinegar
1/2 cup Olive oil
Salt and Pepper to taste
Preparation
Cut the squash into quarters, place in a bowl, toss with a bit of olive oil so it is well coated and salt to taste. Roast the squash in the oven at 350 degrees for 20-30 minutes or until the squash is to your desired tenderness. In the meantime, cut the bottom of each pear slightly so it can stand on its own in the salad bowl. Then, slice the pears and then re-stack the pieces so they look whole again. Set aside. Fill each salad plate with a bed of mixed greens and then place the sliced pear on top. Add the squash around the pear. Sprinkle the Feta cheese and dried fruit. To make the dressing, combine all the ingredients in a bowl and whisk until it is well blended. With a spoon, pour the dressing on top of the pear, then around the pear onto the other ingredients until you have the desired amount.