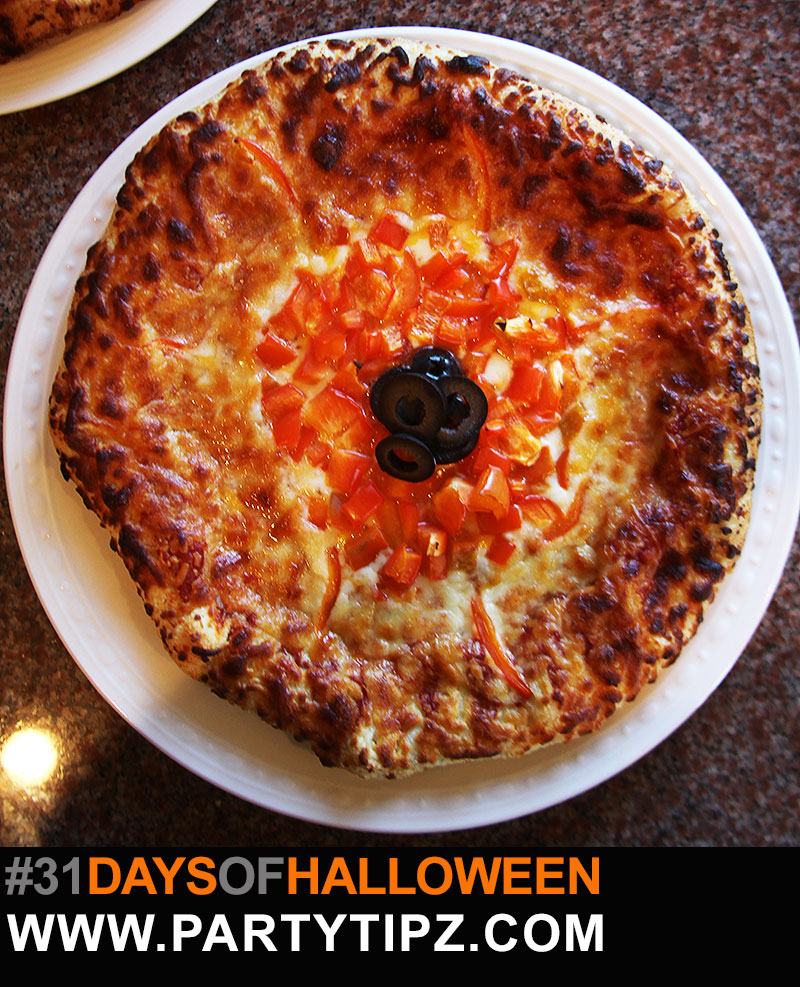 What are you looking at?!  This giant Eye Ball Pizza is going to have your guests take a second look at what they are about to eat?  And isn't that exactly what you want at your next Halloween party?!  This pizza was a huge hit at my recent taste testing Halloween kitchen and I'm sure it will be a huge hit at your party as well.  You can make your own pizza, buy a frozen one, or just order a cheese pizza from your local pizzaria.
This idea is super easy and requires very few steps.
 Home-made, ready-made or frozen cheese pizza
 1/2 red bell pepper
3 olives (sliced)
Take the pizza out of the box.  Dice the peppers and arrange them in a circle in the middle of the pizza.  Take your olive slices and place them right in the middle of the bell pepper.  Bake according to package directions and enjoy.  This pizza is a vegetarian option.  If you will be serving meat lovers, you can use pepperoni instead of bell peppers.