For anyone who's anxious to serve something with a "twist", this is a great summer appetizer to impress your guests. Instead of honeydew melon, we used watermelon and instead of feta cheese, which has become ubiquitous when it comes to pairing with watermelon, we used a strong Dutch Gouda. But you can use any cheese you enjoy. Feel free to experiment to find the right combination for you.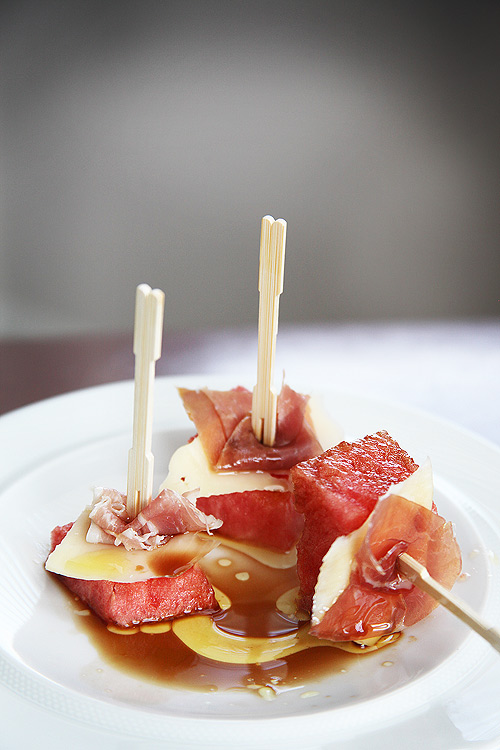 Ingredients
1/4 watermelon
4 thin slices of Prosciutto
8 thin slices of Gouda cheese (or a strong gourmet cheese of your choosing. You can use Feta as well)
Olive oil
Balsamic vinegar or a gourmet flavored vinegar
Preparation
Cube watermelon. Arrange individual cubes on a plate or serving platter. Cut each long slice of Prosciutto in to four pieces. Cut cheese into individual small pieces. Stack cheese and prosciutto on top of watermelon cubes. Sprinkle with olive oil and balsamic vinegar.