I love stores that have beautiful displays… such as Pottery Barn, William Sonoma, Mary Tuttle's, and a few other local boutique.  It seems like very few stores offer inspirational displays anymore.  So, when I walk into a store and see stunning inspiration… my camera quickly pops out!  Here are some photos which I took last week at Pottery Barn, Pottery Barn Kids, and Mary Tuttle's.
Adorable Children's Table at Pottery Barn Kids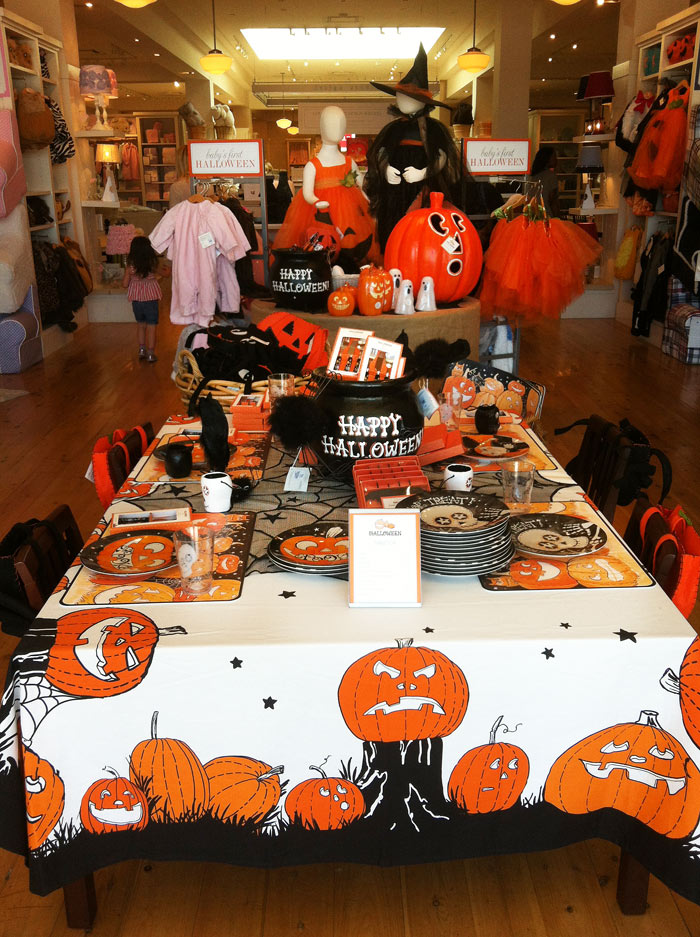 Gorgeous Halloween placesetting with Juliska plates and cute "boo" napkins – Mary Tuttle's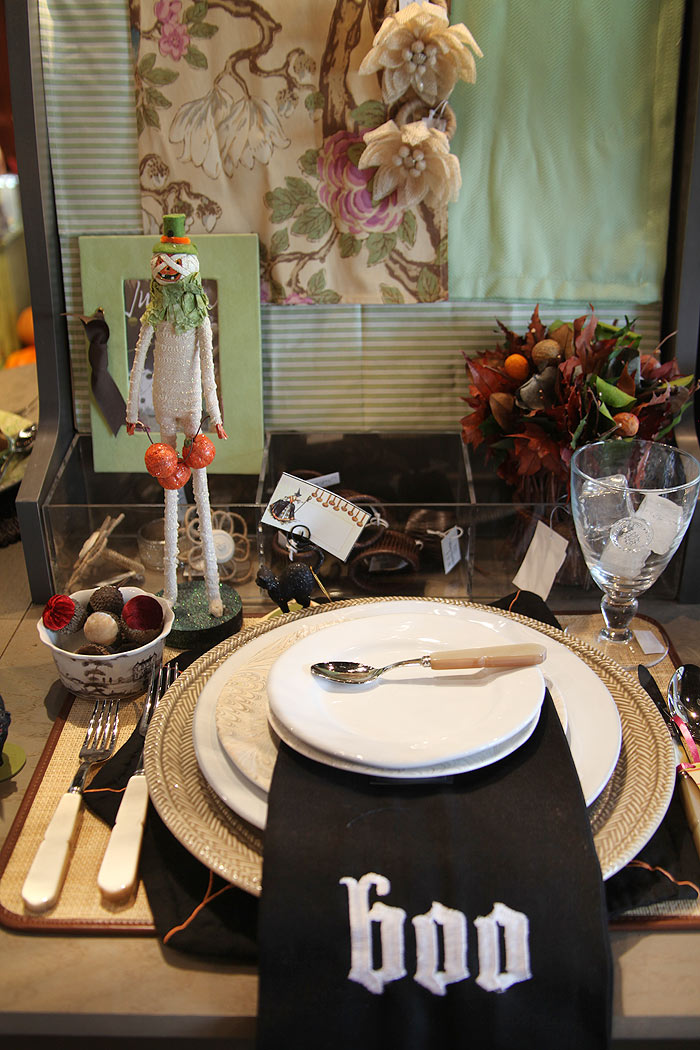 I love this armoire display… would love to do this in the kitchen and create different displays based on season – Mary Tuttle's
I love this color combination of gray (platinum), light tan, and plum… Mary Tuttle's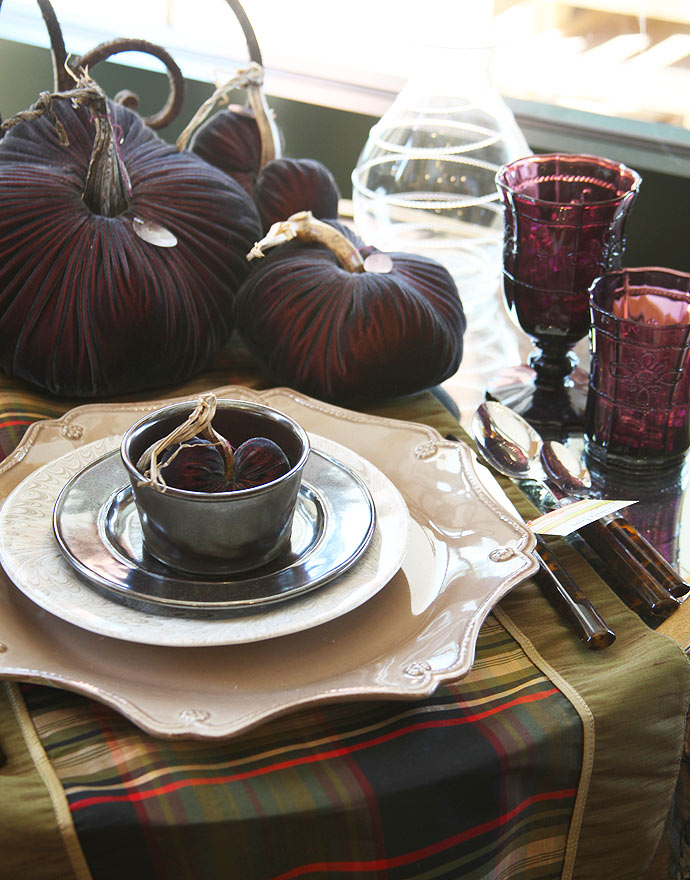 What a dramatic plate cover!! Mary Tuttle's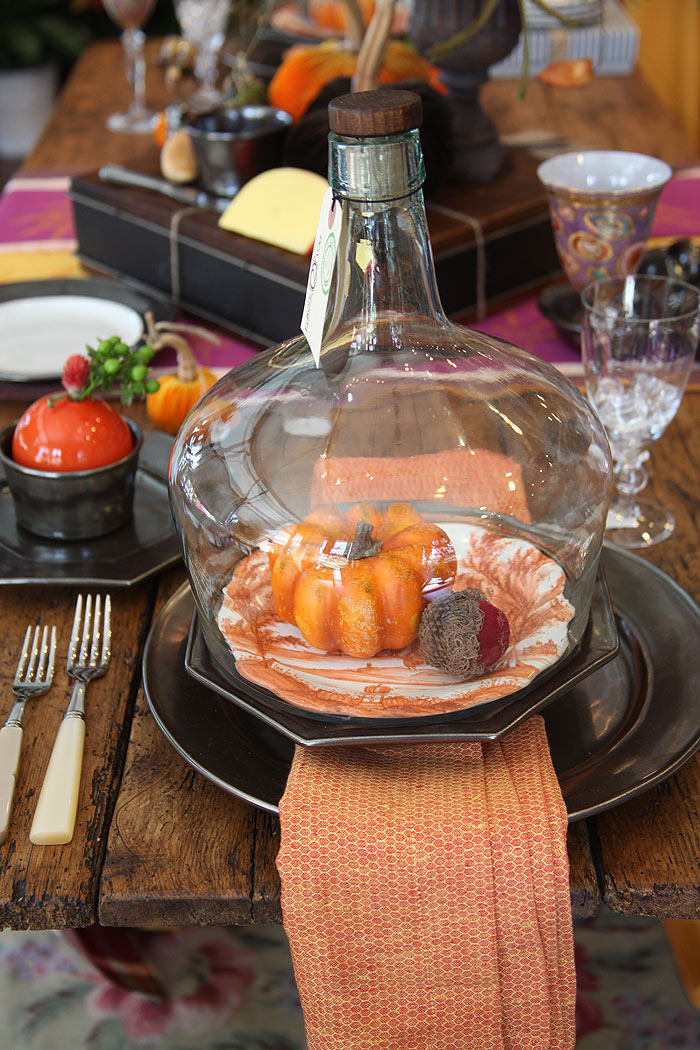 Love, love, love all these fall colors together! Mary Tuttle's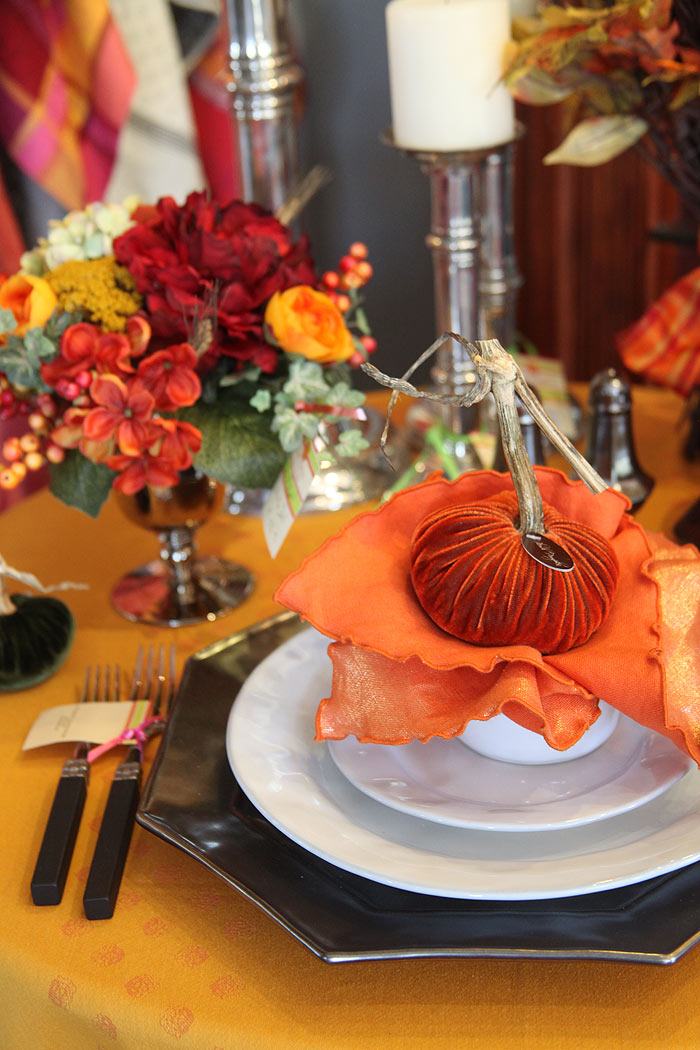 Stunning Thanksgiving table at Pottery Barn – Lots of bling! I always think that Thanksgiving tables should be rustic, never would have thought to incorporate rhinestones and gilded pumpkins.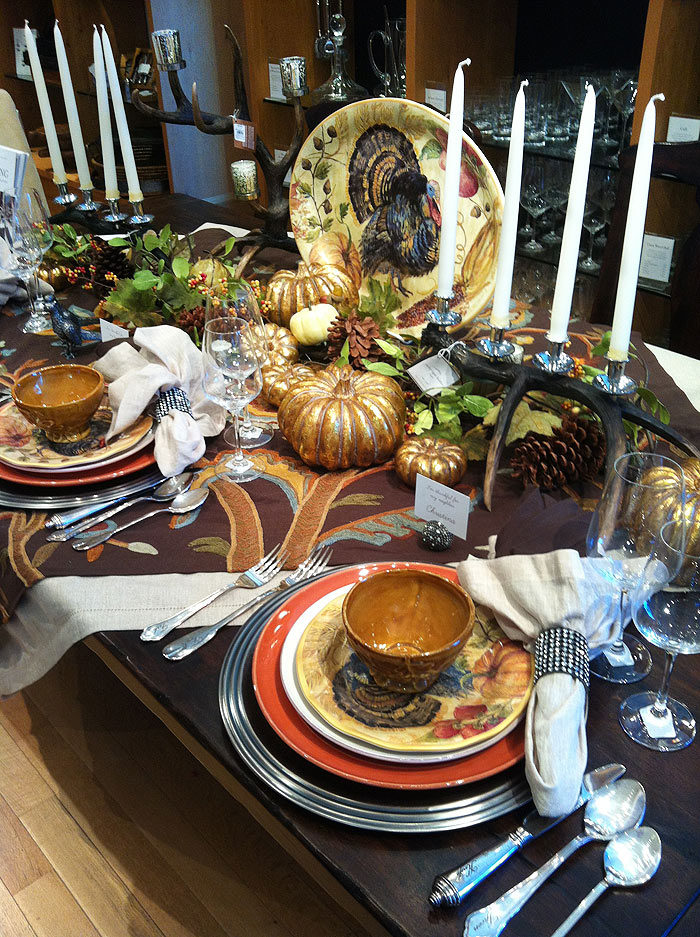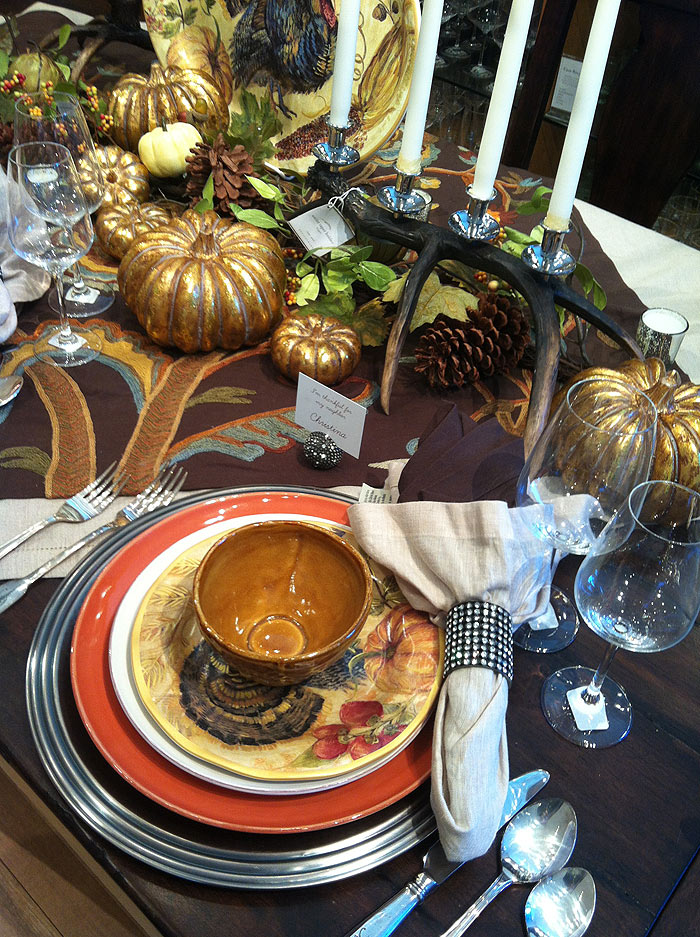 Another rustic and fun Halloween table from Pottery Barn.  I love the lanterns and the extra large Mason jars.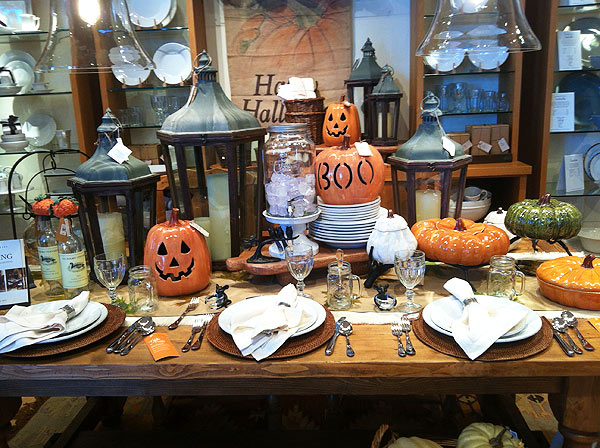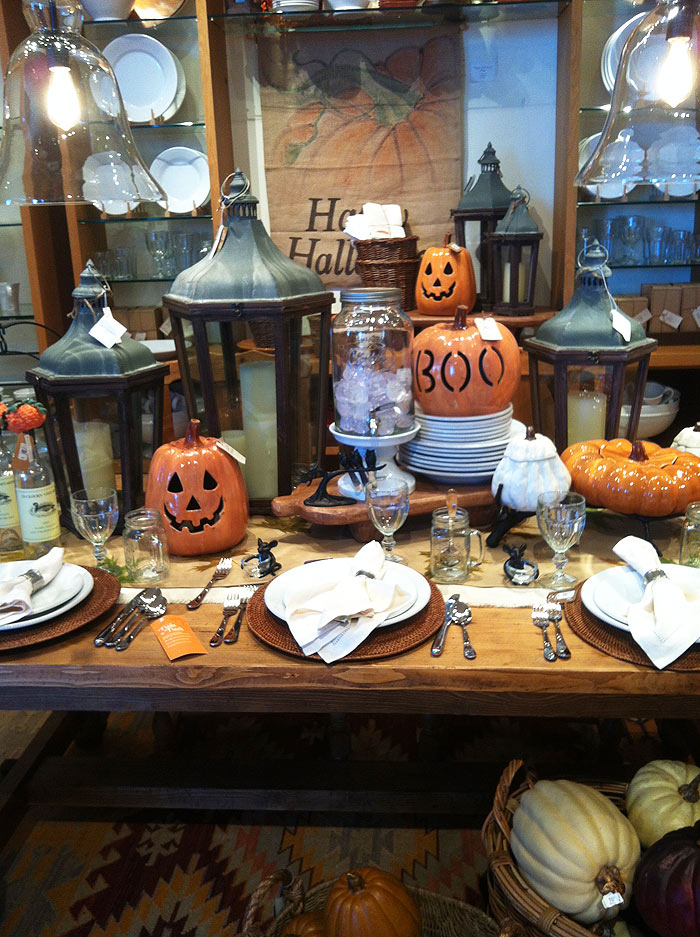 Rustic Thanksgiving table from Pottery Barn – This is more my style