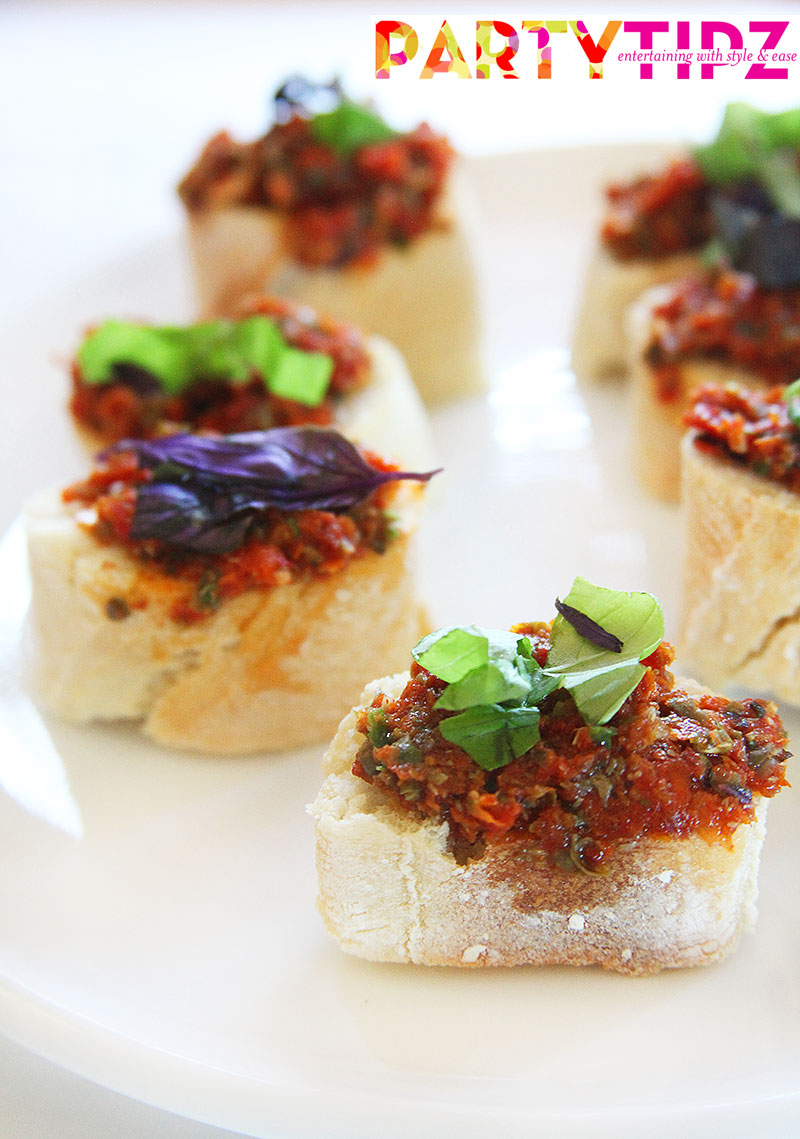 Brace yourselves, you are about to fall in love!!  While I was working on my 30 day salad challenge (that's right, I'm making a new salad every day for 30 days), I discovered this recipe.  Originally, I made it for my Sun Dried Tomato & Mozzarella Salad.  I didn't add enough olive oil to the recipe initially, so my dressing turned out a bit thick.  When I tasted it, I was IN LOVE.  I quickly put it on top of some french bread and voila… it was as if it was meant to happen!!  Below is the recipe… enjoy!!
4-60z  Sun Dried Tomatoes in Olive Oil
1 Tbsp olive oil
1-2 tsp capers (drained)
1-2 garlic cloves
9-10 basil leaves
Combine all ingredients above in a food processor (leave a few basil leaves for garnish) and pulse until well blended.  Spoon the mixture on top of french baguette pieces and top off with basil leaves. If the mixture is too thick, add more olive oil until the desired consistency.