July 9th, 2020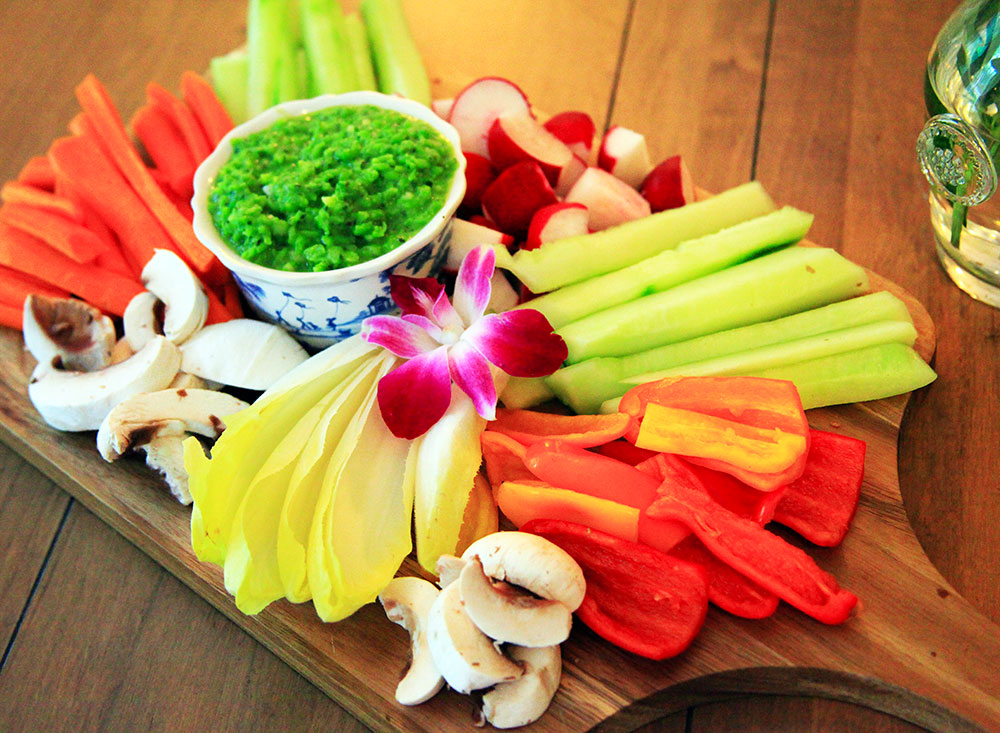 I love trying new things, especially when it comes to dips. This sweet pea hummus surprised me on so many levels. Firstly, it's made out of sweet peas instead of chic peas, which gives it a sweet and lovely taste. Secondly, it is super easy to make… you don't have to soak or prep anything. In fact, it took me less time to make the dip than it did prepping the vegetables for the veggie board.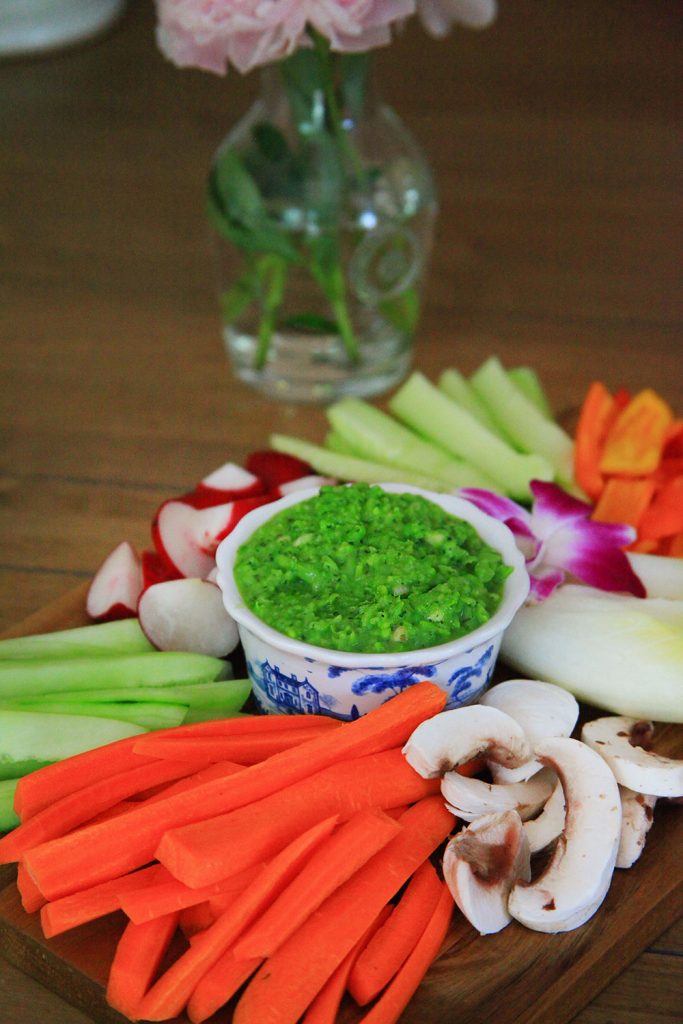 I used a Vitamix, but feel free to use a food processor instead. In fact, I think you will be happier with the texture if you like your dips a bit more chunky rather than creamy.
Another thing I love about this recipe, is its very customizable. Feel free to play with the ingredients as much as you like. I used mint for my herbs, but try it with basil or rosemary and see if you prefer those herbs more. Also, I recommend you use fresh herbs instead of dried. Unfortunately, we are going through challenging times now and my grocery store does not always have all the items I need. But that's okay… this dip is very forgiving. I also love to use the juice of a whole lemon in my dip, but I recommend you start with a half a lemon and evaluate the taste. When it comes to peas, use the frozen variety (instead of canned) and follow package instructions on cooking them.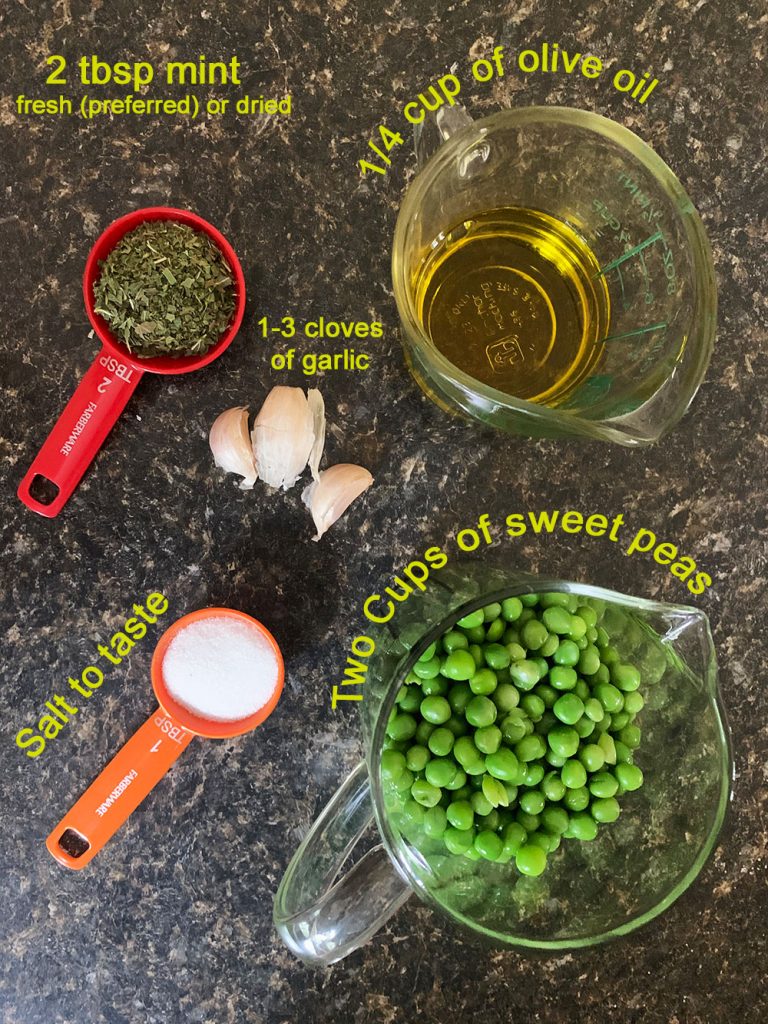 Last but not least, salting this dip is the biggest thing you should consider. I did not use an entire TBSP of salt, however, I do salt my dips strongly. Although it may taste salty when I try it on its own, once you dip vegetables into it, you need some seasoning to make it stand apart from the veggie. If you are using salted crackers or chips, you can ease up on the salt. But if you are serving raw veggies, you may want to add some kick to it with more salt than usual or even a spice or two for some extra heat.
For a full video of this recipe, click below:
2 cups of sweet peas (Frozen peas are best for this recipe)
1/4th cup of olive oil
2 TBSP mint (Fresh mint is preferred but you can use dried mint if fresh is not available)
1-3 Cloves of garlic (Depending on your garlic tolerance)
Salt to taste (Be ready to use a lot if you are planning on dipping veggies into the dip. If you are using salted crackers or chips, you will need a lot less salt.)
Juice of a half a lemon
Prepare the frozen sweet peas according to package instruction.
Once the peas are prepared and cooled, put them in either a food processor or a Vitamix with a bit of olive oil, garlic and mint.
Start pulsing and add olive oil if necessary. Start salting as you are pulsing. Stop and scrape the mixture.
Periodically taste the mixture to see how much salt you need. Make it slightly salty if you are serving with veggies and less salty for crackers.
Add lemon juice. Feel free to add more lemon if you find it necessary.
Once the mixture is at the texture and taste you prefer, empty it into a dip bowl and enjoy.