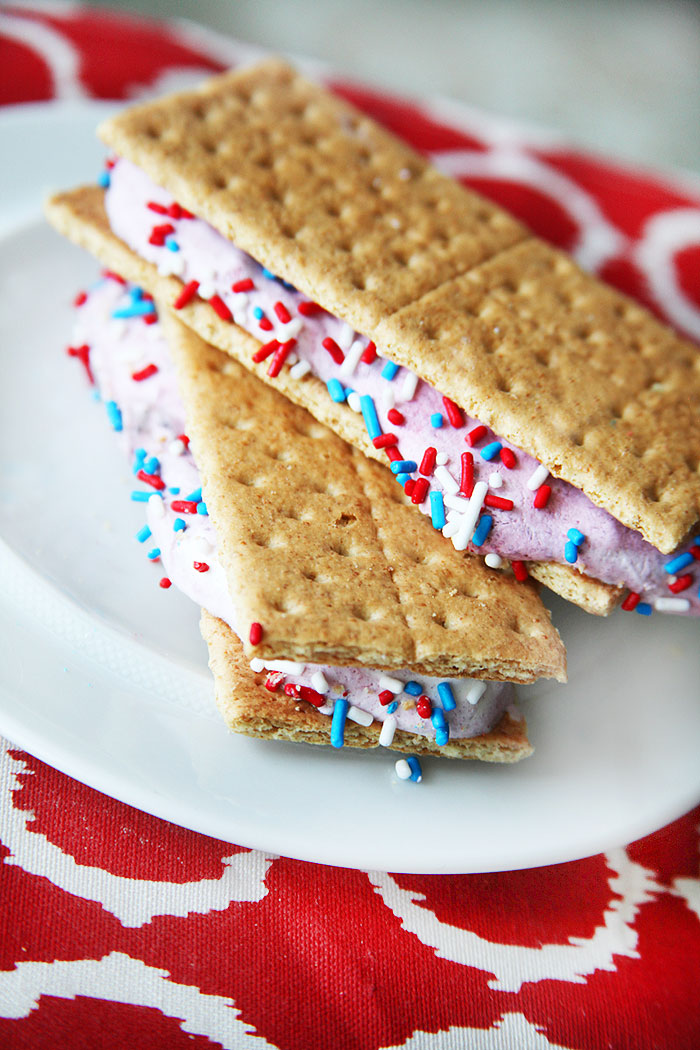 When I find a great recipe, I don't hesitate for a moment to try it.  Here's a recipe I found on the box of Honey Maid graham crackers.  I LOVE ice cream sandwiches, but let's be honest, they are not the healthiest of choices.  These however, are a winner!  You'll be using fresh berries, banana, yogurt, graham crackers, and fat free whipped topping.  If you want to cut even more calories, omit the banana, these sandwiches will still come out wonderfully!!  Pictured are the sandwiches "whole" or cut into smaller pieces, according to the perforations on the crackers.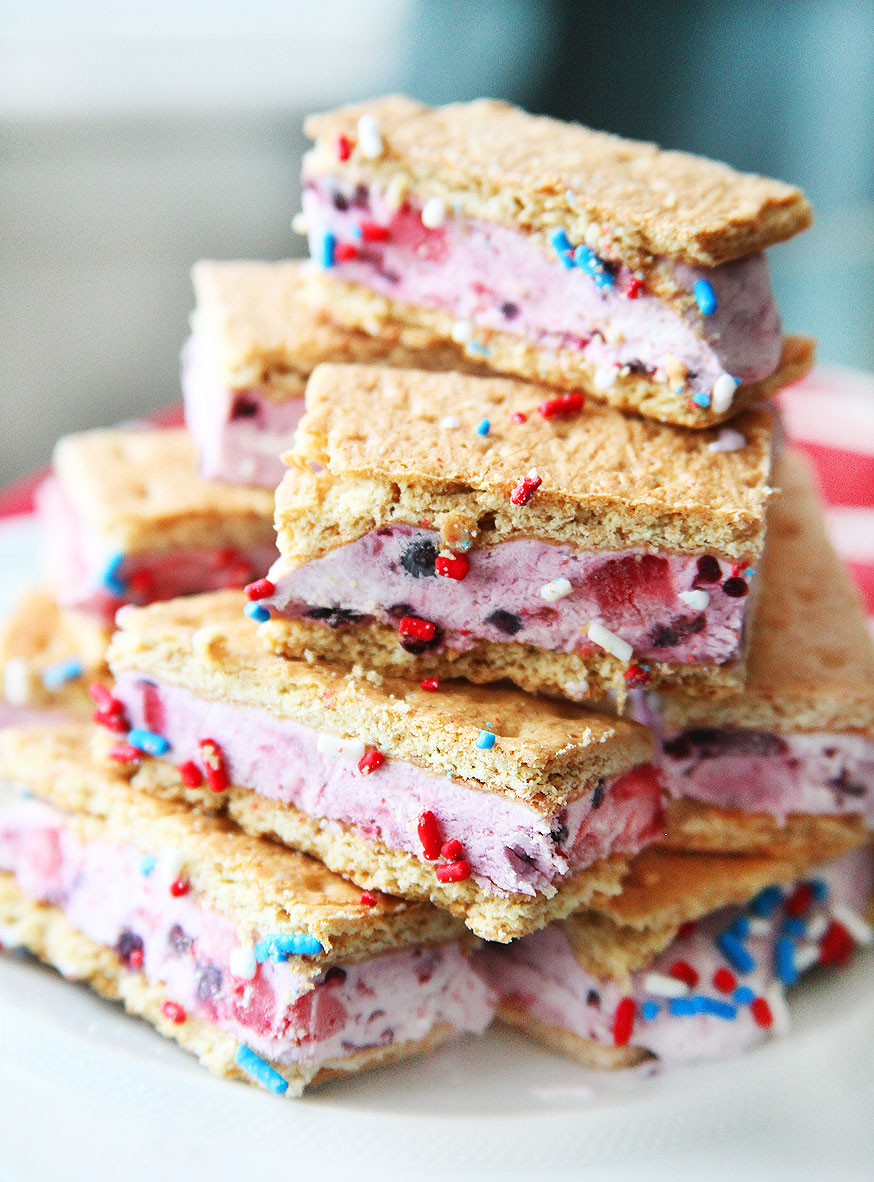 Ingredients
10-1/2 HONEY MAID Honey Grahams (you can use the whole cracker or broken into quarters (42 rectangles)
1/2 cup sliced fresh strawberries
1/2 cup chopped bananas
1/2 cup cup blueberries and/or blackberries
1 cup vanilla nonfat Greek-style yogurt
1 cup (or more) thawed frozen reduced-fat whipped topping
Preparation
LINE 9-inch square pan with foil or parchment paper, with ends of foil extending over sides. Arrange half the graham pieces, in 3 rows of 7 pieces each, on bottom of pan.  Or, you can use the whole cracker and arrange them into three rows of 3.
PULSE fruits in blender just until blended. (Some chunks should remain.) Alternatively, you can just mash up the fruit in a bowl, this will give the sandwiches large chunks of fruit (this is the method my family prefers).  Spoon fruit mixture into medium bowl; stir in yogurt and whipped topping. Spread over graham pieces in prepared pan. Top with remaining graham pieces, aligning to match placement of graham pieces on bottom layer.
FREEZE 4 hours. Use foil handles to remove dessert from pan; cut between grahams to form 21 bars (or eat the whole thing). If you would like to add sprinkles, let stand 2-5 minutes so moisture can cover the yogurt, this way the sprinkles will stick to the yogurt.
Presentation
When cut-up, this makes 21 servings at 50 calories per serving. With 4gm of sugar and 9gm of carbs.