Peeps Bunny Bubble Bath Cupcakes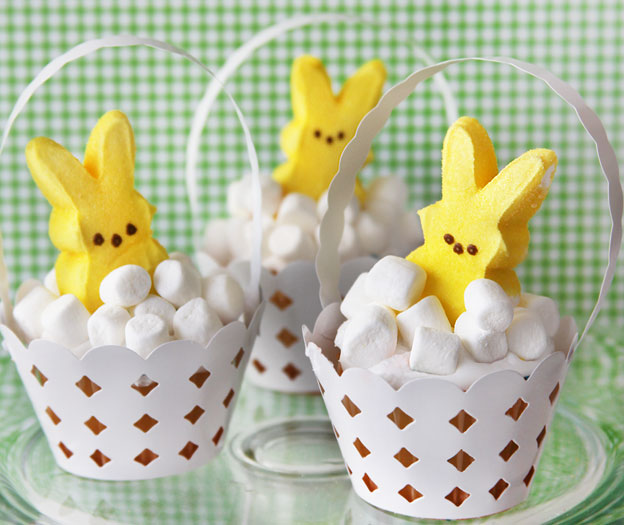 Adorable, easy, and delicious. Your kids will love these bunnies in a bubble bath cupcakes... plus, they look great on any dessert table.
Ingredients
1 pkg Bunny Peeps
6 store-bought or home-made cupcakes iced with white icing
1 bag mini marshmallows
1 pkg decorative cupcakes wraps (we used Wilton's Basket Cupcake Wraps)
Preparation
Assemble your decorative cupcake wraps. Place cupcakes inside the wraps and attach any other decorative element, such as the basket handle. Place a Peep bunny on top of the icing. Surround the bunny with mini-marshmallows. You are done!