Monster Eyes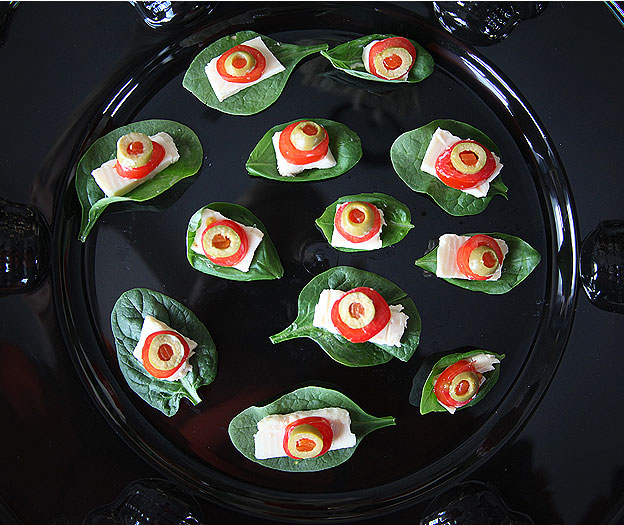 A healthy Halloween appetizer you can serve year after year!
Ingredients
10 Basil leaves (or you can use spinach leaves if you would like your appetizers bigger)
3 wedges Skinny Cow Cheese
10 slices Grape tomatoes
10 slices stuffed olives (you can use green or black)
Preparation
Slice the wedges of cheese into smaller slices. Stack the cheese wedges, grape tomatoes, and stuffed olives on each leaf. To add a little zest, you can also drizzle a little bit of balsamic vinegar. Done!