Rhae's Simple Antipasto Plate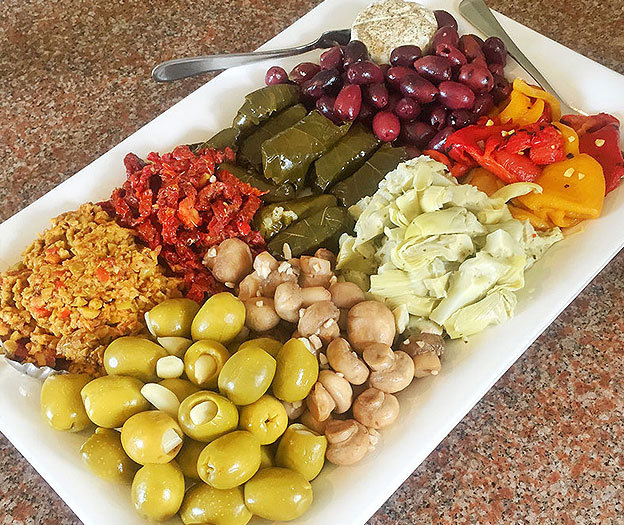 Go to the marinated and canned section of your store and find what you love. I love purchasing these items at Trader Joes since they are all right next to each other. Some of my favorite things are:
Ingredients
1 can of Artichoke Hearts
1 jar of marinated olives (stuffed with almonds, onion, garlic, or whatever you like
1 jar of marinated red and yellow peppers
1 jar of pre-made tamponade
1 jar of sun dried tomatoes in olive oil
additional jars of items you like
1 pkg goat or sheep cheese
crackers
Preparation
Make sure to drain all jars of the water or olive oil. Cut up the items (such as artichoke hearts and peppers into small pieces, carefully arrange all items on plate, making sure that the colors go well together. Use chopsticks to move and arrange items neatly on the platter and use paper towels to absorb any extra liquids which may mix on the platter. Lastly, add your favorite cheese have a selection of various crackers, and add some fresh bread. Enjoy!