Olive Tapenade Crostini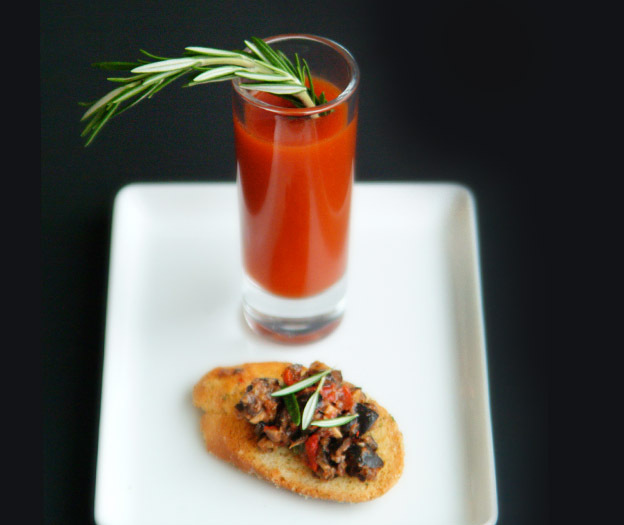 This is sure to please at any soirée. Pair it up with a Bloody Mary Shot and you've got yourself a perfect little combination of eye-catching drama and palate-pleasing goodness.
Ingredients
1 Tbsp chopped capers
1 tsp fresh lemon juice
2 tsp olive oil
1 garlic clove
1 tsp chopped fresh oregano and/or rosemary leaves
fresh black pepper
1 pkg ready-made Crostini or toasted french bread
20 pitted Kalamata olives, well chopped
2 Tbsp Sun dried tomatoes
Preparation
To make the tapenade, combine all ingredients in a food processor, leaving out the olive oil. Use the pulse button and process until everything is well blended. Continue processing while slowly adding the olive oil. Serve immediately or refrigerate until ready to be served. Serve on crostini or toasted french bread and top off with fresh rosemary.