Cherry Glac&ecaute;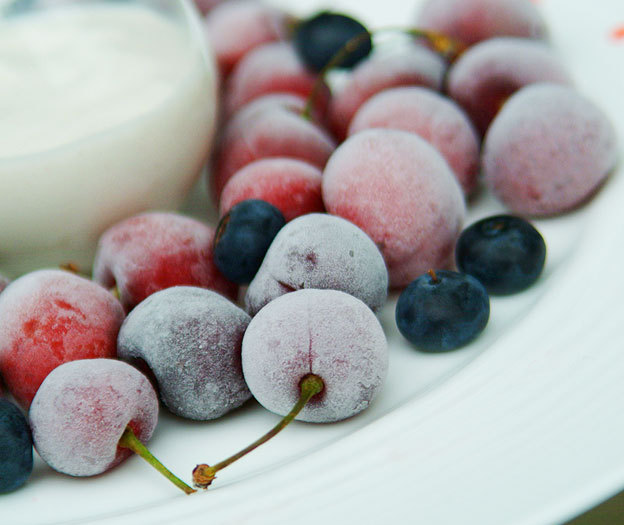 Perfect for a summer party! Preparation can't be easier. Presentation is super easy. Guests will enjoy a delicious cold cherry dipped in yogurt.
Ingredients
1 Bag of Cherries
1 cup yogurt (any flavor)
1 cup blueberries
Preparation
Wash the cherries. Arrange on wax paper and put into the freezer for two hours.
Presentation
Put the yogurt in a container and surround with frozen cherries. Place at room temperature and wait about 10-15 minutes. The cherries should begin turing completely white. Once they are, you can serve them to your guests. They should be "frosty" for up to 1/2 an hour. Sprinkle blueberries around the cherries for a color contrast. The guests can pick up the cherries by the stem, dip them in the yogurt, and enjoy a nice frosty (and healthy) treat! This is a perfect recipe for a summer party!