Football Chili Bread
Recipe by Kathy Moran. Photography by Tom Paule.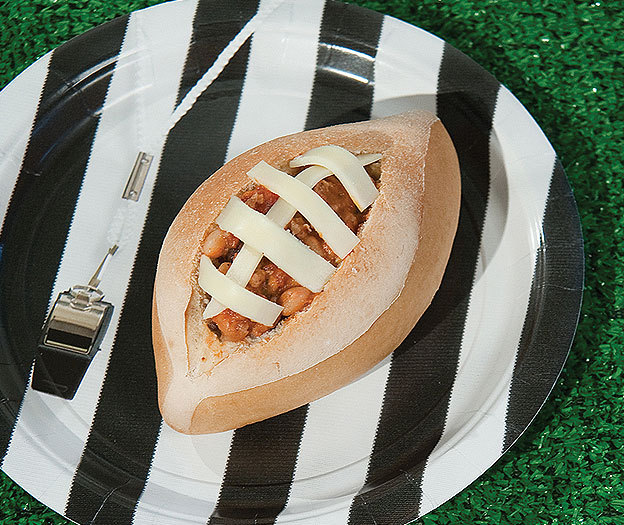 Ingredients
mini bread loafs
Chili
Any white cheese
Preparation
Arrange the mini Italian bread loafs on a tray and scoop out part of the insides. Spoon in your chili and place the cheese strips in the shape of stitches.