Hot Milk Sponge Cake
Recipe by Jane Winter.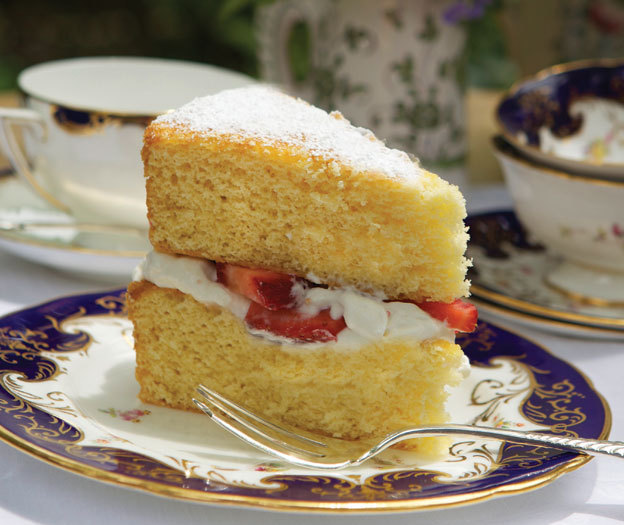 Ingredients
1 cup of flour
1 cup of sugar
2 eggs
2-3 tsp confectioners' sugar
1 tsp baking powder
1/4 tsp salt
1/2 cup milk
1/2 pint heavy cream
1/4 lb strawberries
1 tsp vanilla
1 tsp butter
Preparation
In mixing bowl, beat well the two eggs. Add the sugar and vanilla and beat until light and fluffy. In a separate bowl, combine the flour, baking powder, and salt. Fold dry ingredients into eggs mixture In a saucepan, bring the milk and butter to a boil. Add slowly to batter, stirring gently. Pour into two well-greased and floured round 9" cake pans. Bake 30-35 minutes until well risen and light golden brown. Prick with a toothpick to test if it is done. The toothpick should come out clean. You don't want the edges of the cake to pull away from the sides of the pan, as the cake will be overdone. Run a round-bladed knife around the sides of the pan, then let the cakes cool a little before turning them out onto cooling racks. Slice strawberries, reserving some for decoration and putting the rest on top of one of the cakes. Beat cream until it forms soft peaks and spread this on top of the strawberries. Place the second cake on top of the strawberries, forming a two tiered cake. Sieve confectioners' sugar onto the top of the cake for decoration.