Banana Bread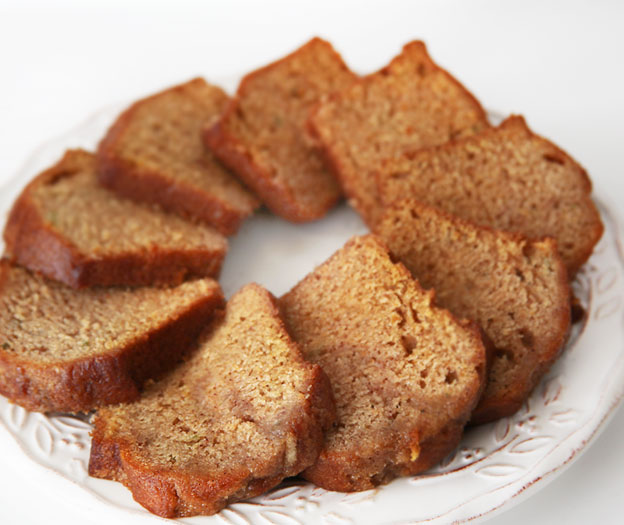 Delicious and super easy. This is a great sweet bread that can be enjoyed in the fall and winter with a hot cup of tea or coffee.
Ingredients
1 1/4 cups sugar
1/2 cup butter
2 eggs
2 cups mashed ripe bananas
1/4 cup buttermilk
1 tsp vanilla
2 1/2 cups all purpose flour
1 tsp baking soda
1 tsp salt
Preparation
Preheat oven to 350 degrees. Grease the bottom of two loaf pans. In a bowl, mix the butter and sugar, stir in the eggs and blend well. Add the vanilla, bananas, and buttermilk. Beat until smooth and add all the dry ingredients...mix well. Bake for approximately 1 hour or until toothpick comes out clean. Cool for 1 hour before slicing.
Presentation
Slice and serve on a plate. Spread cream cheese on top of each slice... it's a delicious pairing.