November 28th, 2018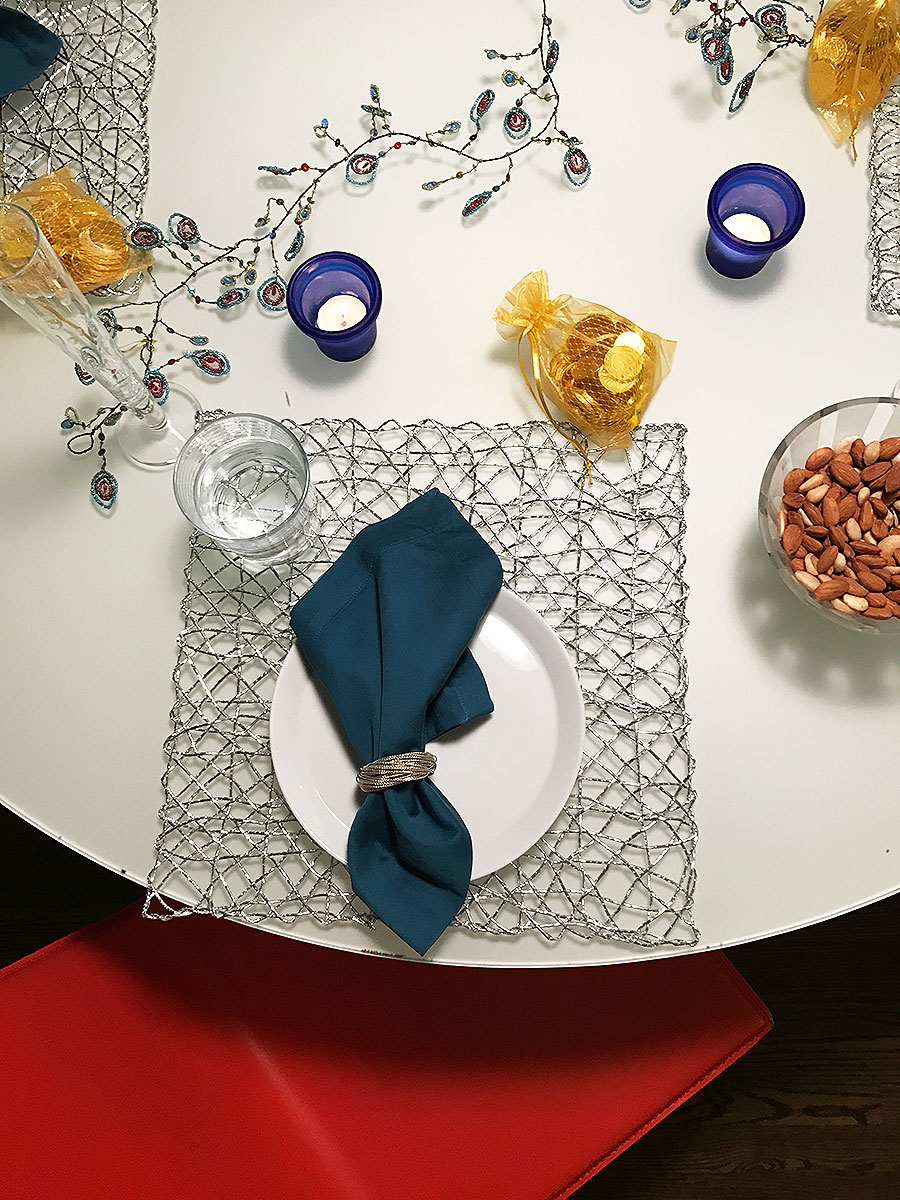 My friend, Jane, has incredible taste and she happens to be a fabulous hostess.  When she invited a small group of friends for a Chanukah celebration, no one knew what to expect, since none of us celebrated Chanukah.  Jane made sure to tell us prior to the evening, that we weren't expected to do anything special, just to come and enjoy the beautiful dinner she prepared for us.
First, I noticed the elegance of the table.  Jane didn't dress the table with a lot of items, just a few beautiful elements that played off each other.  Her centerpiece was a wire and bead art piece which traveled across the table.  Her placemats mimicked the look with a silver wire design.  Jane also mixed her metals to bring in the gold of the chocolate coins and the silver of the table decor.  Of course, she brought in some blue with the small votives at each place setting.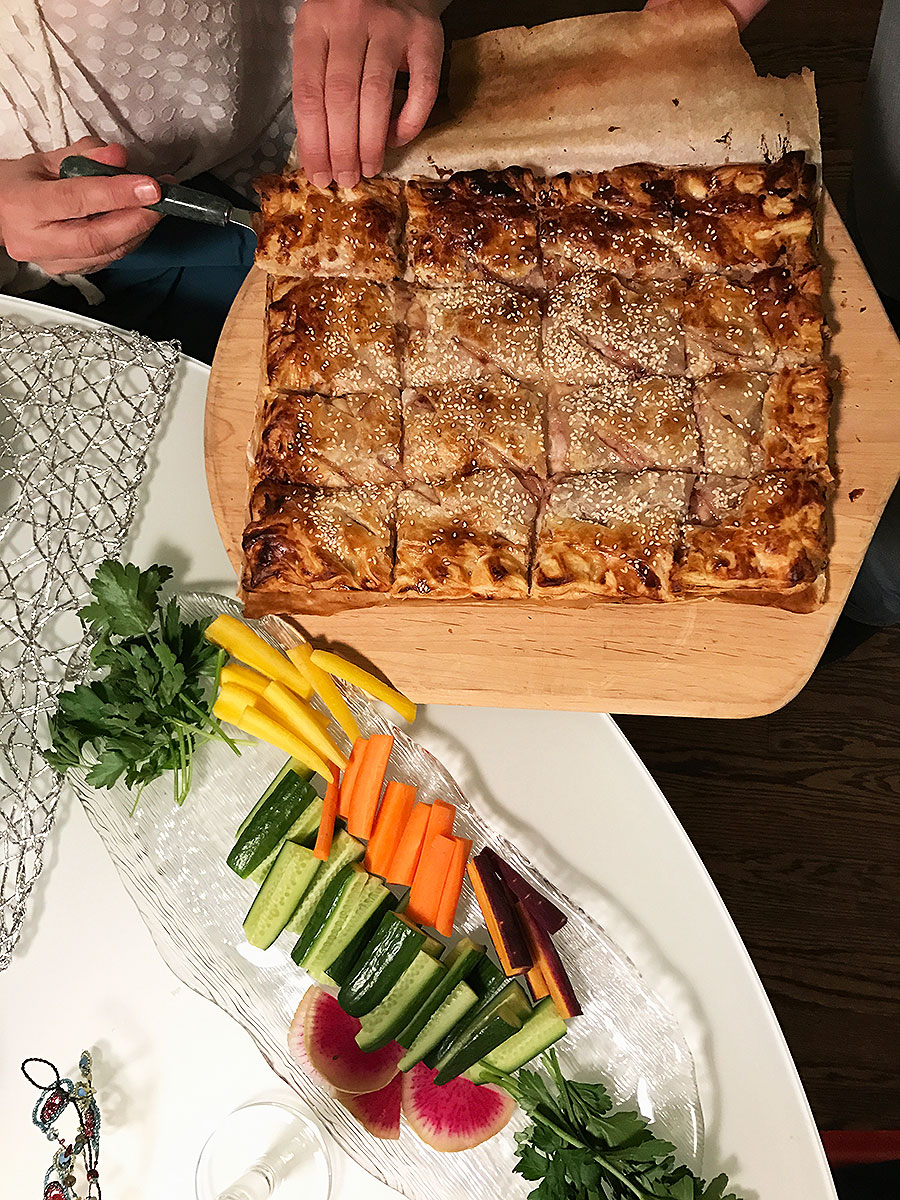 The menu was full of home-made foods which looked beautiful but simple to prepare.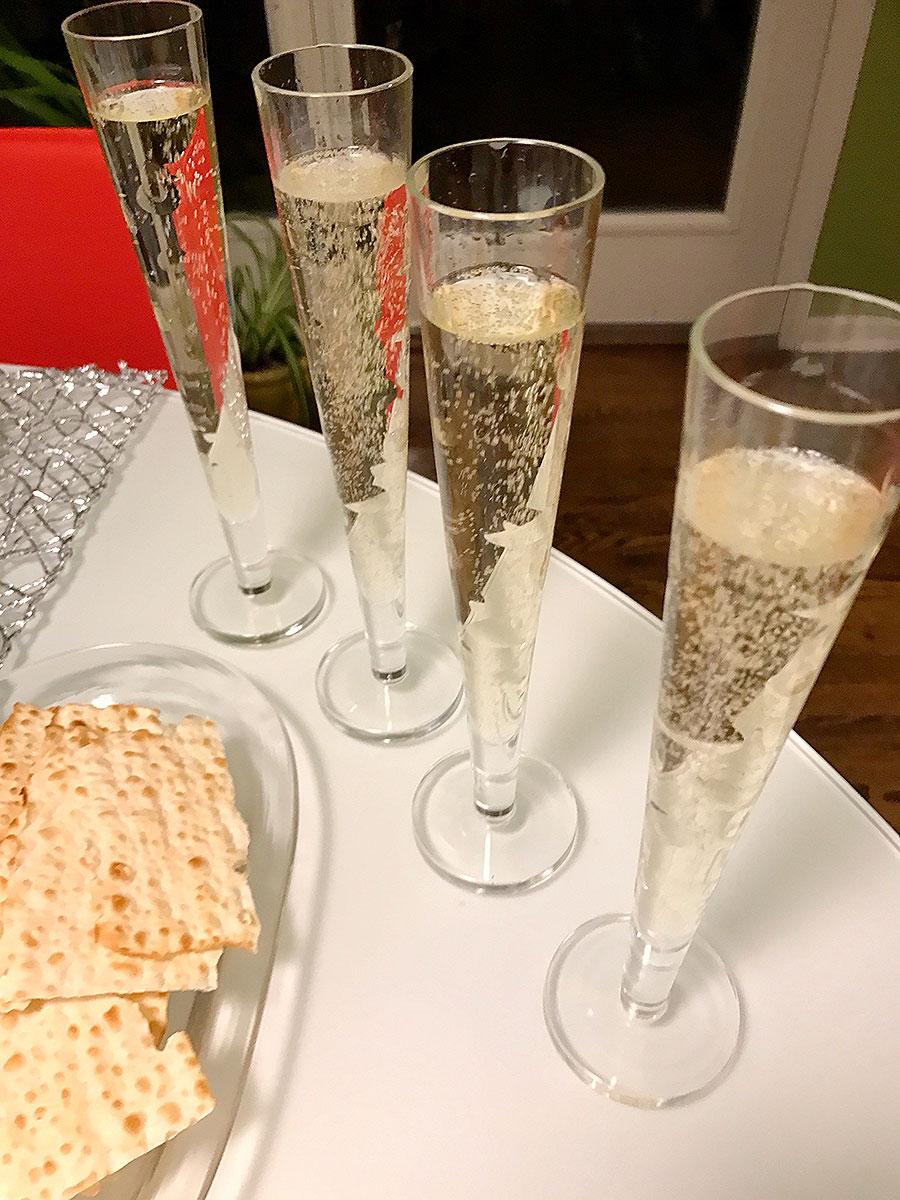 To end the evening, we toasted champagne and mentioned how grateful we were to have each other in our lives.  I love experiencing my friends' hospitality.  As always, Jane did an outstanding job creating a warm and loving atmosphere which we all cannot wait to experience again.