September 6th, 2019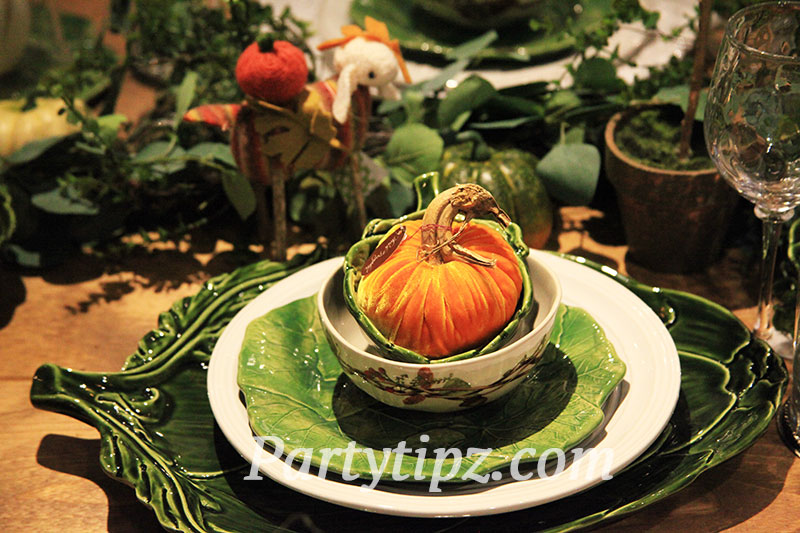 If you are from St. Louis, you may be familiar with one of the most beautiful stores in the area, Mary Tuttle's. Located in Chesterfield, Missouri, it has become one of the "must see" retail establishments in the area. Why, you may ask? Because the people who work there, sales associates, designers, and floral artists, have created a home decor oasis that is unlike anything you have ever seen.
This fall, they did not disappoint with a table dedicated to a garden harvest theme.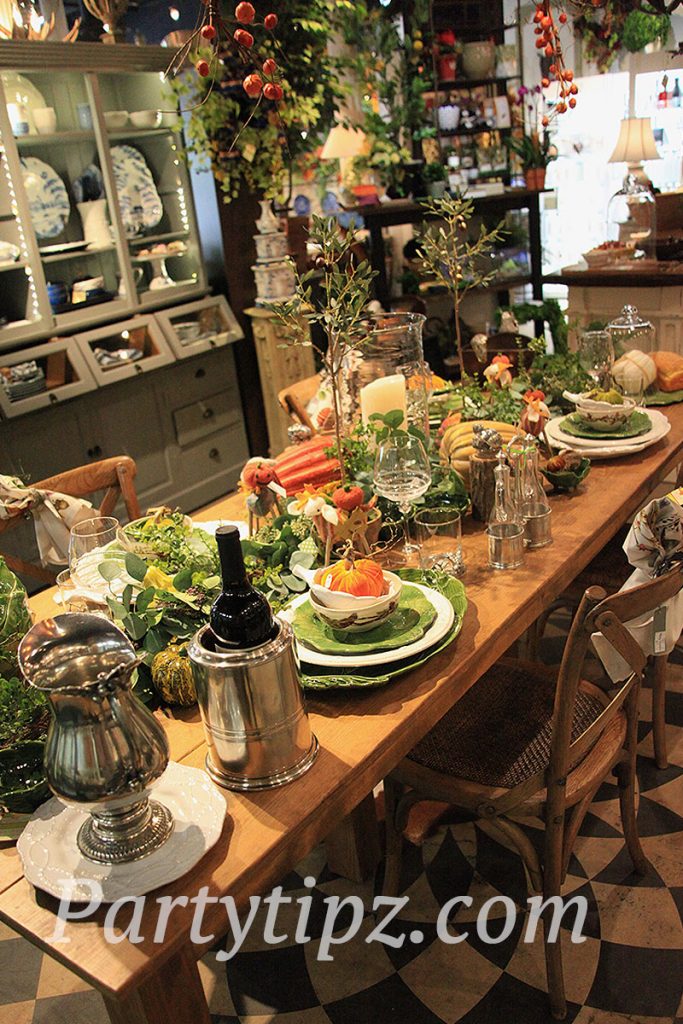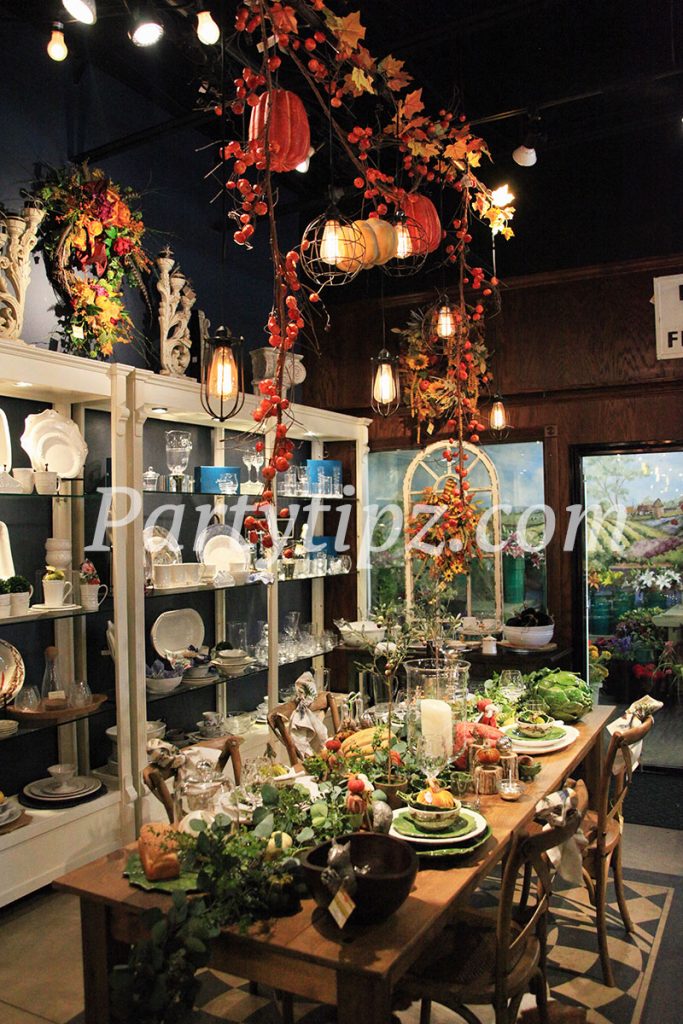 The designer who created this table was Michael. He's sort of a living legend at Mary Tuttle's. He's worked at the store for many years and has truly created a legendary flair.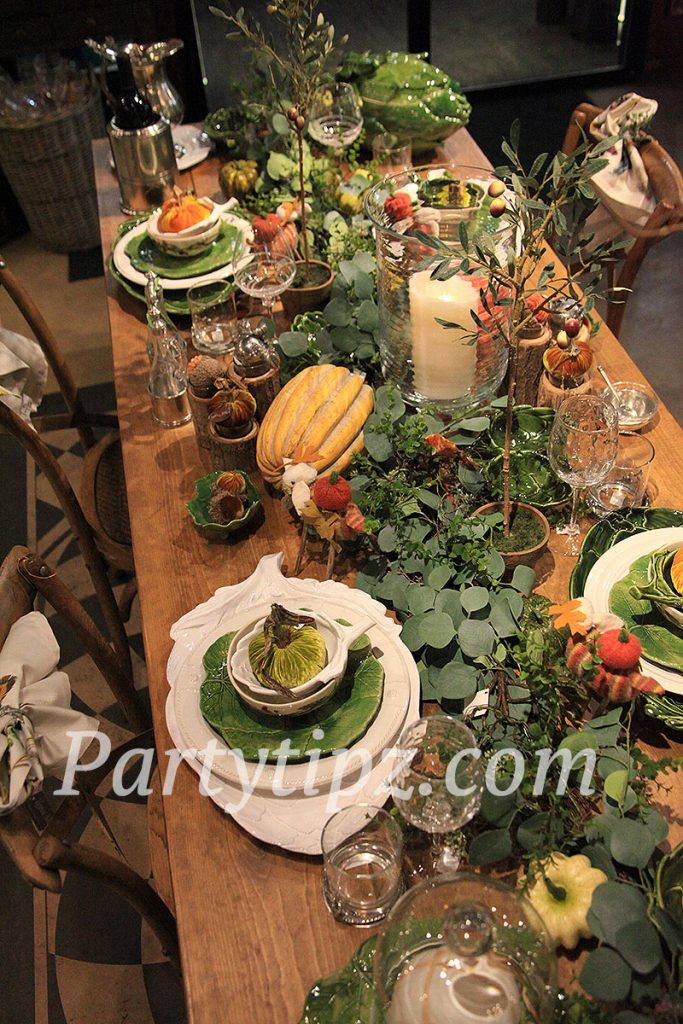 Micheal's creation has WOWed everyone, including myself. As someone who has enjoyed and studied table scapes for many years, I can truly appreciate the creativity that went into this design. Here are my top five favorite design tactics which Michael has incorporated into this table.
LAYERING
As you can probably tell, this table is a retail display, so it may not be designed to fit a realistic table setting. However, I love Michael's concept of layering. He has used serving platters as placemats. Which, in and of itself, is a unique approach to setting the table. I also love how he layered the centerpiece. With olive trees for height, and the green leaves for fullness at the base. Within the leaves, he added another layer of pumpkins, gourds, and acorns to mimic a garden where you would harvest your favorite items.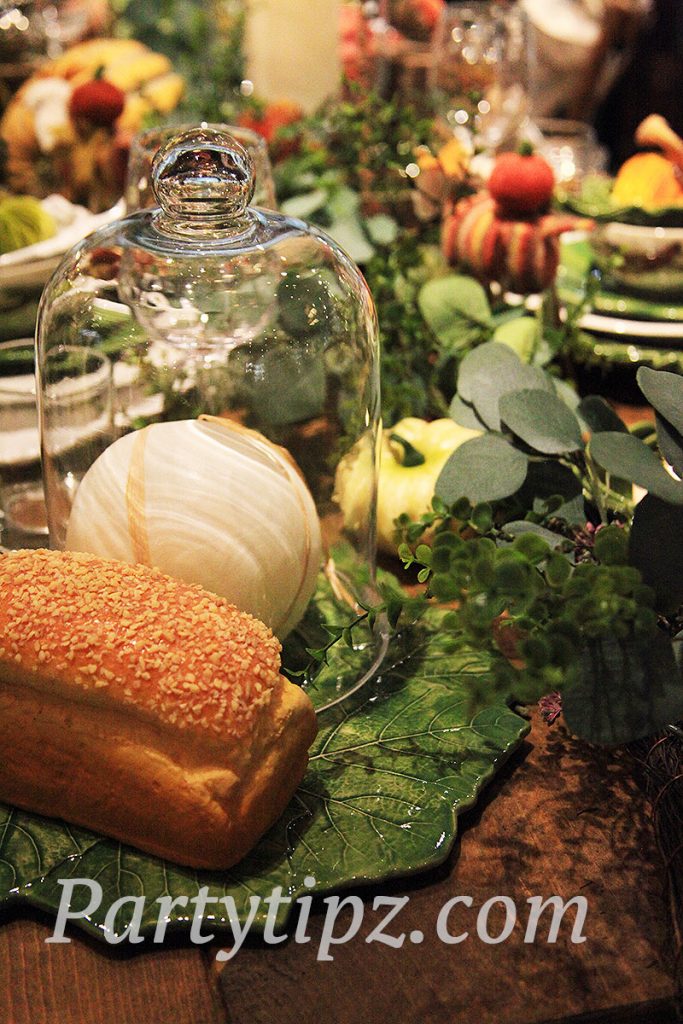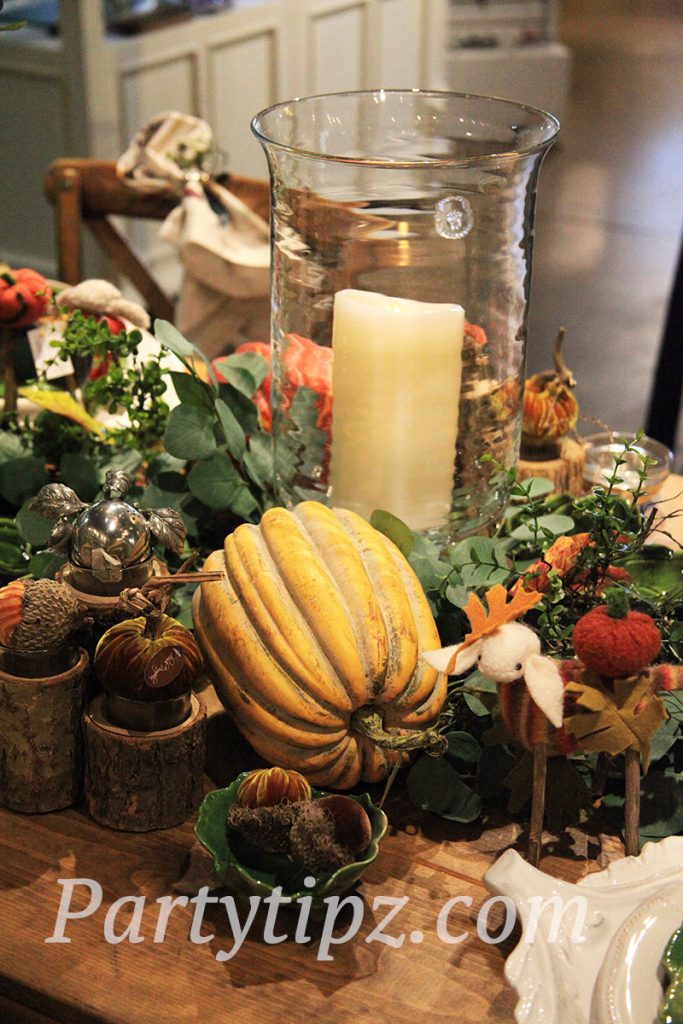 STICK WITH A LIMITED PALETTE
Michael used green as his dominant color and brown as his secondary color. Perfect to elicit a feeling of earth and nature. Also, these colors tend to be soothing and relaxing. He infused additional fall colors but only slightly, in the most interesting way, to draw your eye around the table.
BRING IN A FUN SURPRISE
Incorporating a "surprise" element is always welcomed! I love this concept with interior decor, food preparation, and all aspects of entertaining. Guests love it when they "discover" something on the table. Michael used a whimsy surprise by incorporating these adorable wool lambs at every place setting. Each lamb carries a pumpkin and is covered in fall leaves. They were hand-crafted by a local artist who creates these lambs throughout the year.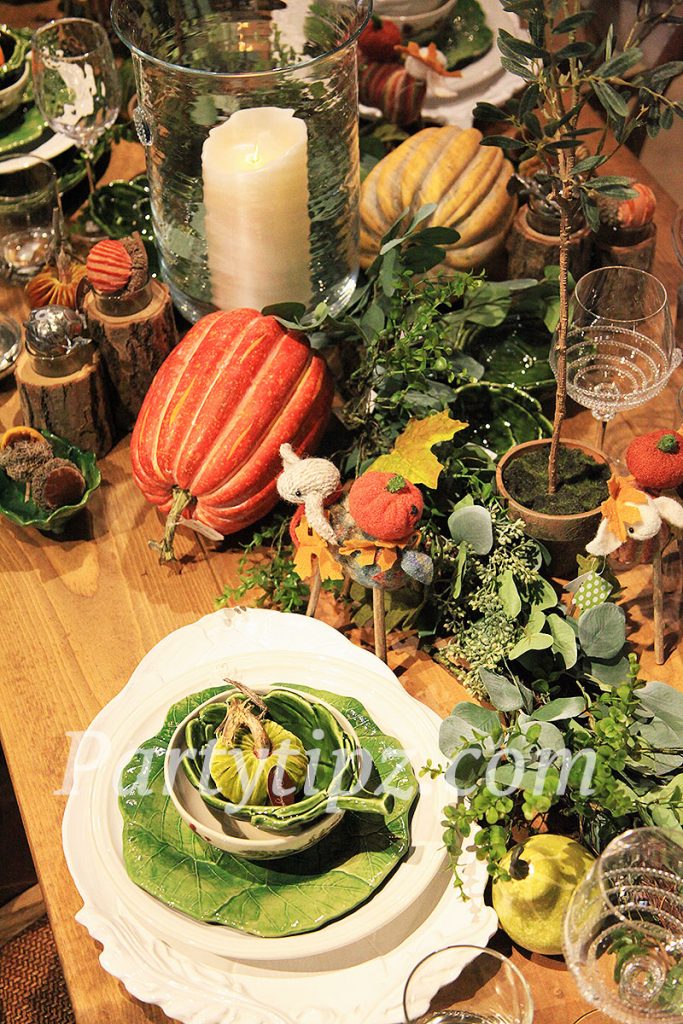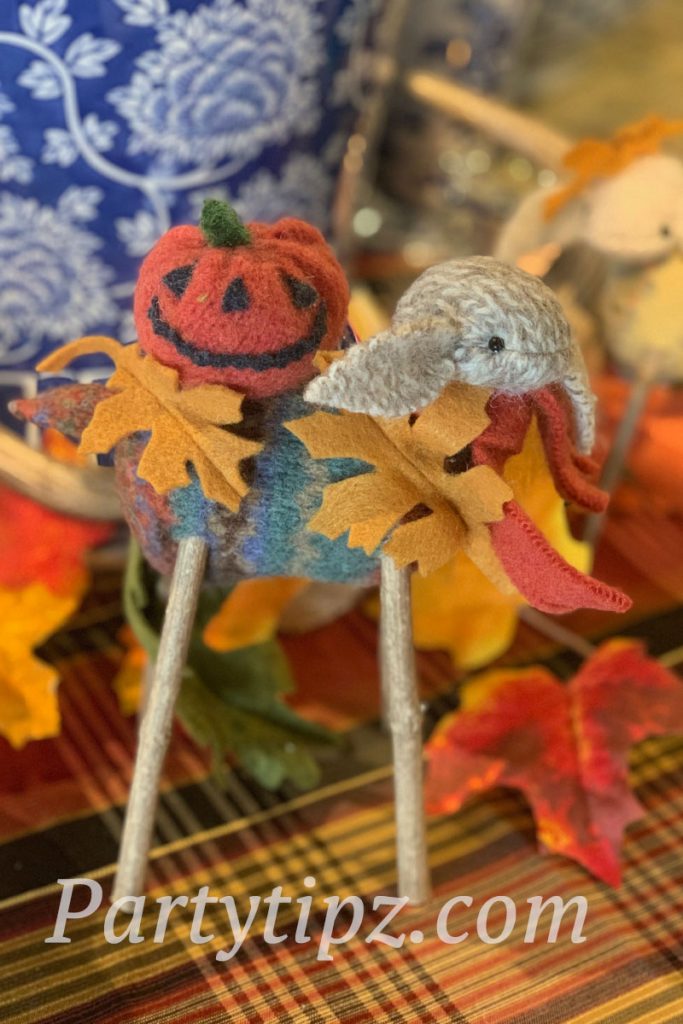 ADD THEMATIC ELEMENTS
Of course, you cannot create a "fall" table without incorporating decor that is reflective of fall. Michael did that by bringing in Plush Pumkin (R) pumpkins to the place settings.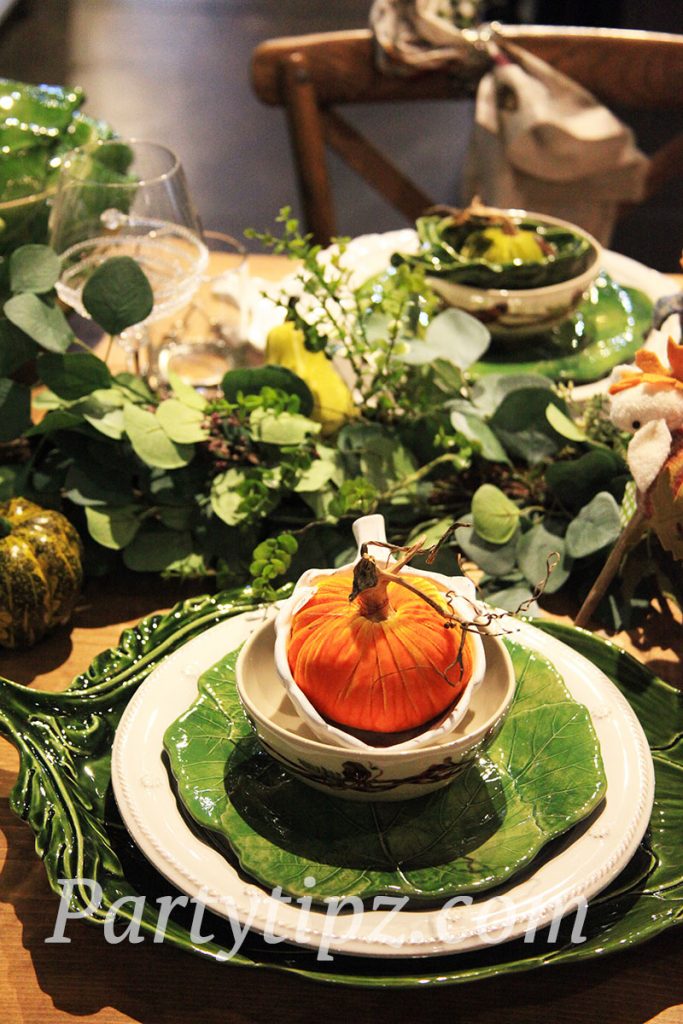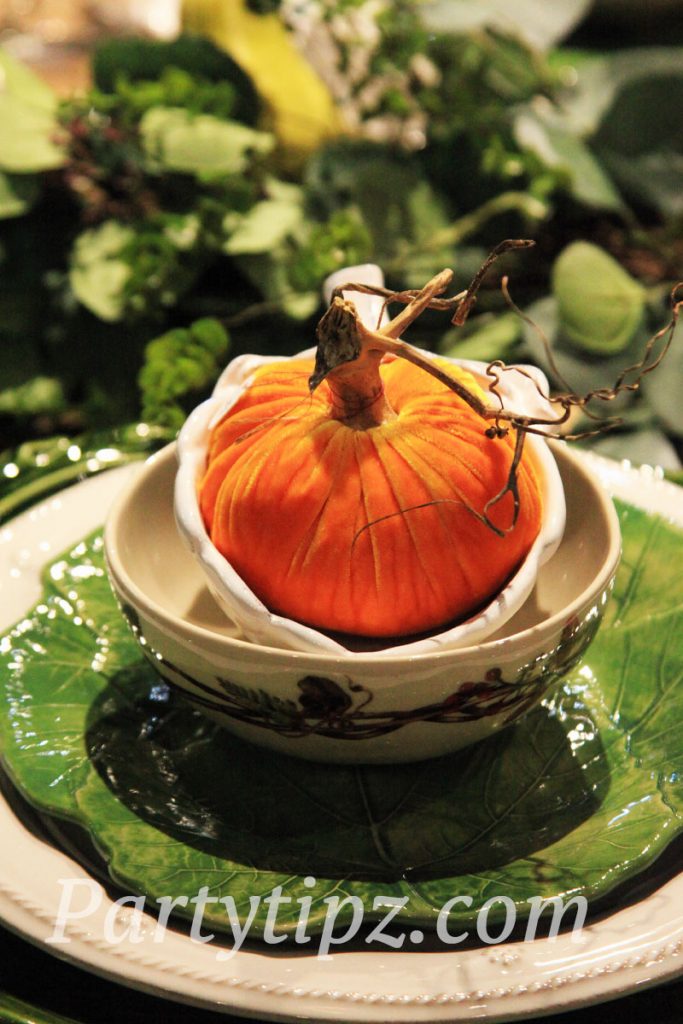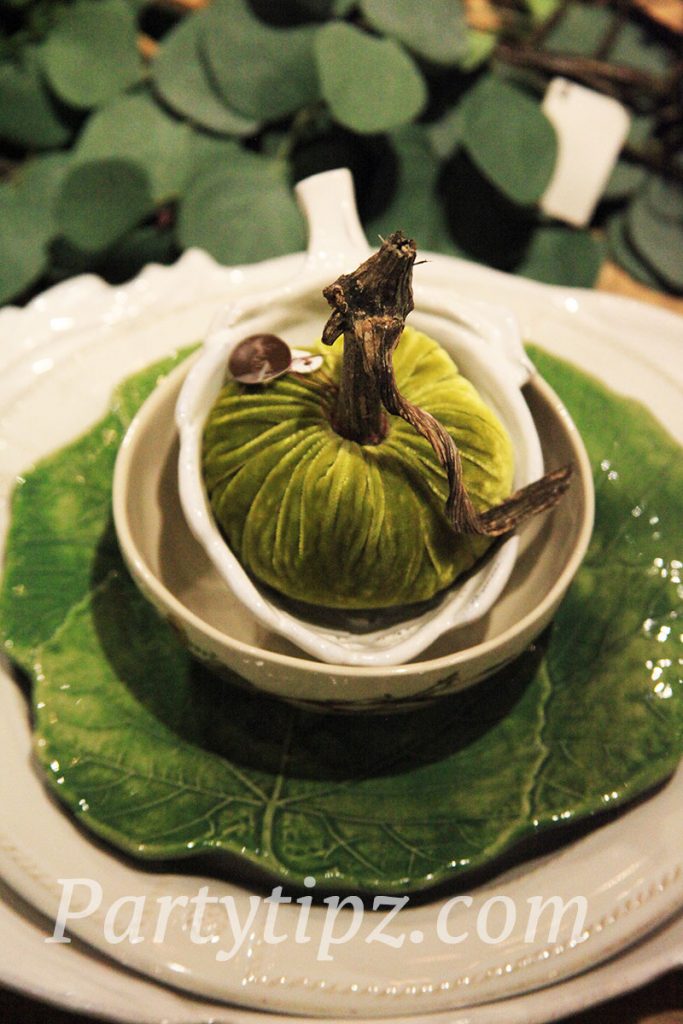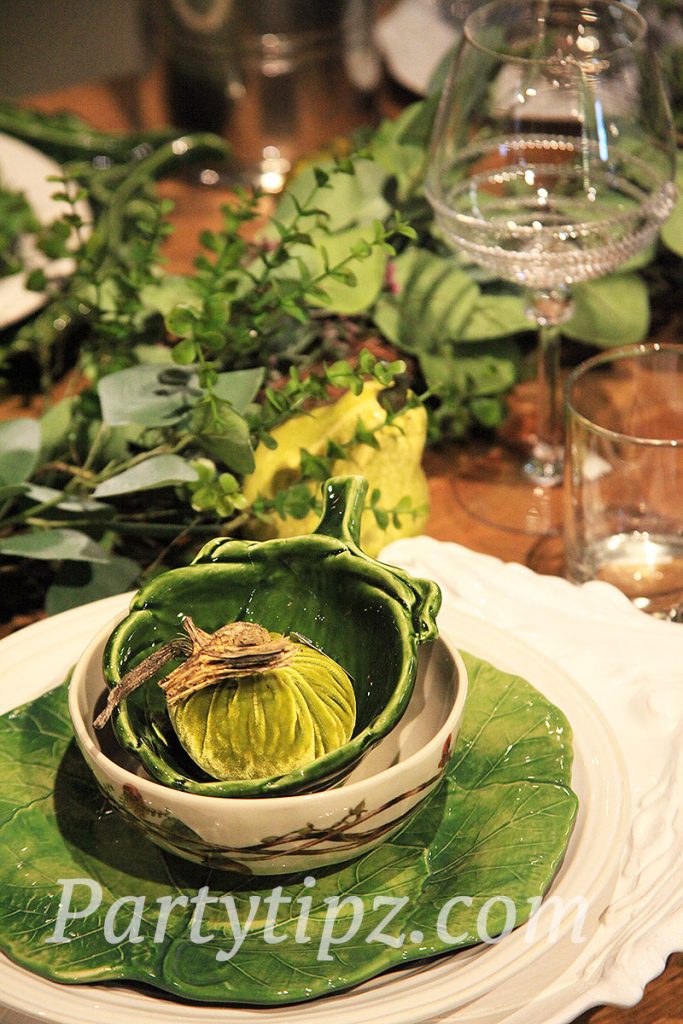 These pumpkins are soft and beautiful and would be perfect as gifts for your dinner guests to take home. Or, they can remove them from the plate and set them on to the center of the table, adding to the centerpiece.
DO SOMETHING OUT OF THE ORDINARY
Although we've already covered the "element of surprise" I do love it when the host or hostess take something that we are very accustomed to and think out of the box. With this table, Michael took the napkins, which we are accustomed to seeing somewhere on the table, and placed it hanging off the chair. So CLEVER!!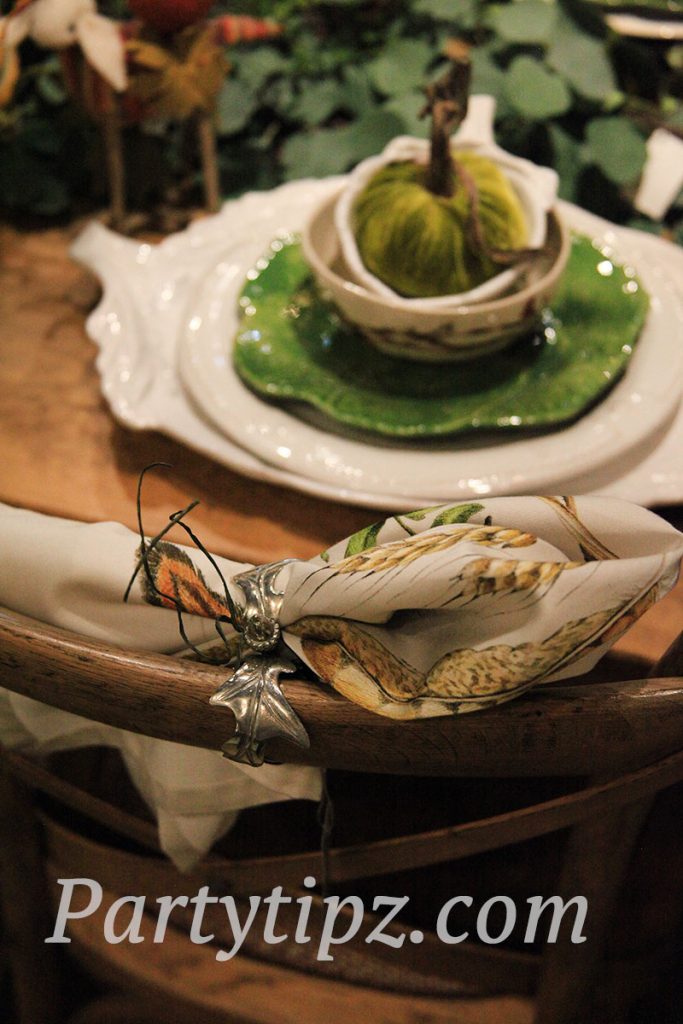 If you would like to see more beautiful entertaining ideas. Stop by Mary Tuttle's, in Chesterfield Missouri. No matter the season, they are sure to have beautiful inspiration from Michael and the entire design staff.