August 30th, 2018
Not long ago, my beautiful friend, Gina, invited me to a creative and patriotic BBQ.  Her family created an unforgettable buffet filled with delicious food and beautifully arranged table.  She served fruits, vegetables, chips, dips, nuts, and so much more.  It was truly unforgettable.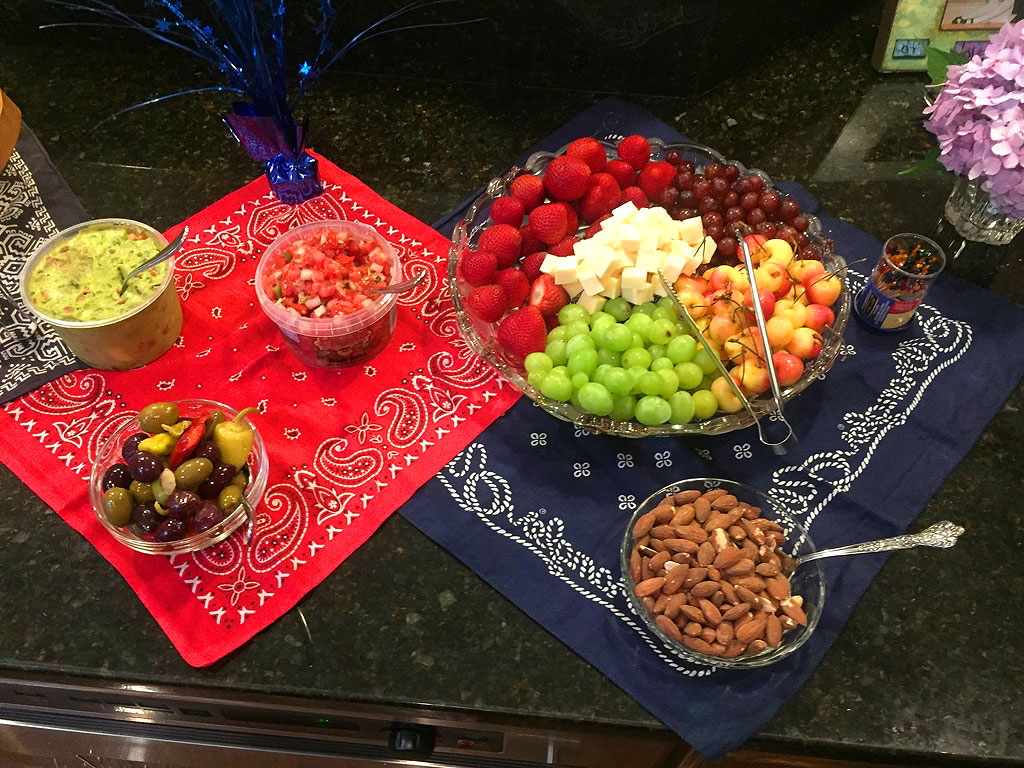 I love how Gina used red, white, and blue bandanas to create a patriotic feel to the party theme.  The bandanas served as table runners and had different designs to bring some creative interest.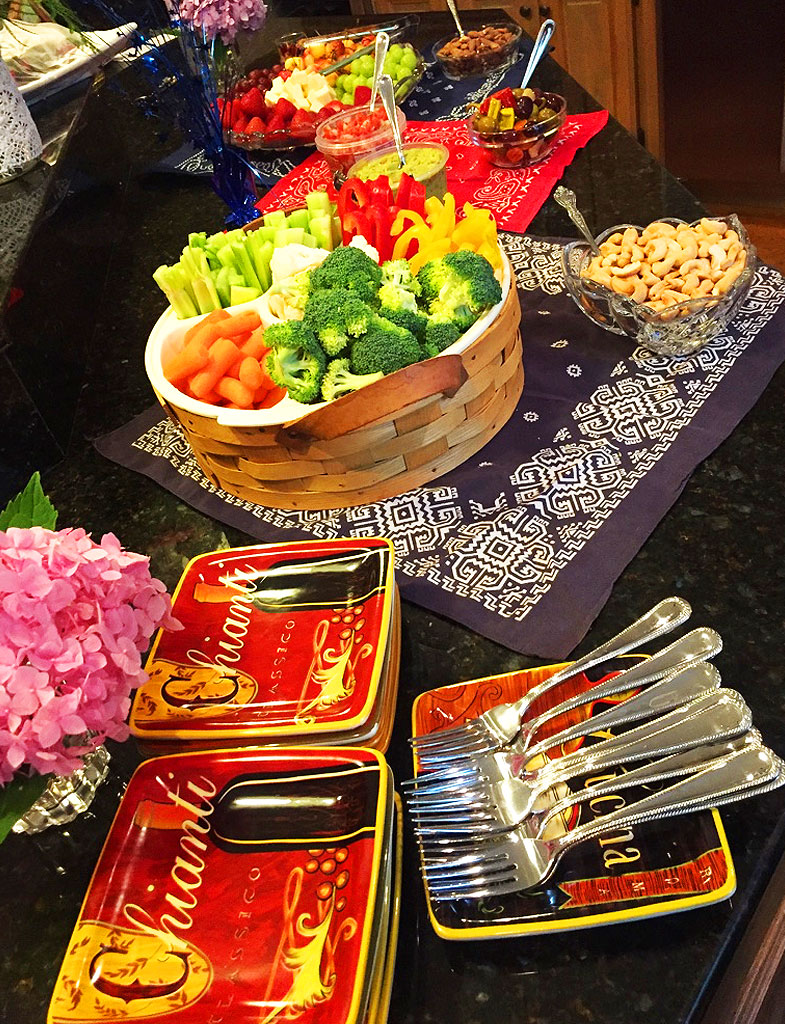 She also used baskets, melamine, crystal, glass, metal, and other dishes to make a fun eclectic look rather than making everything matchy-matchy.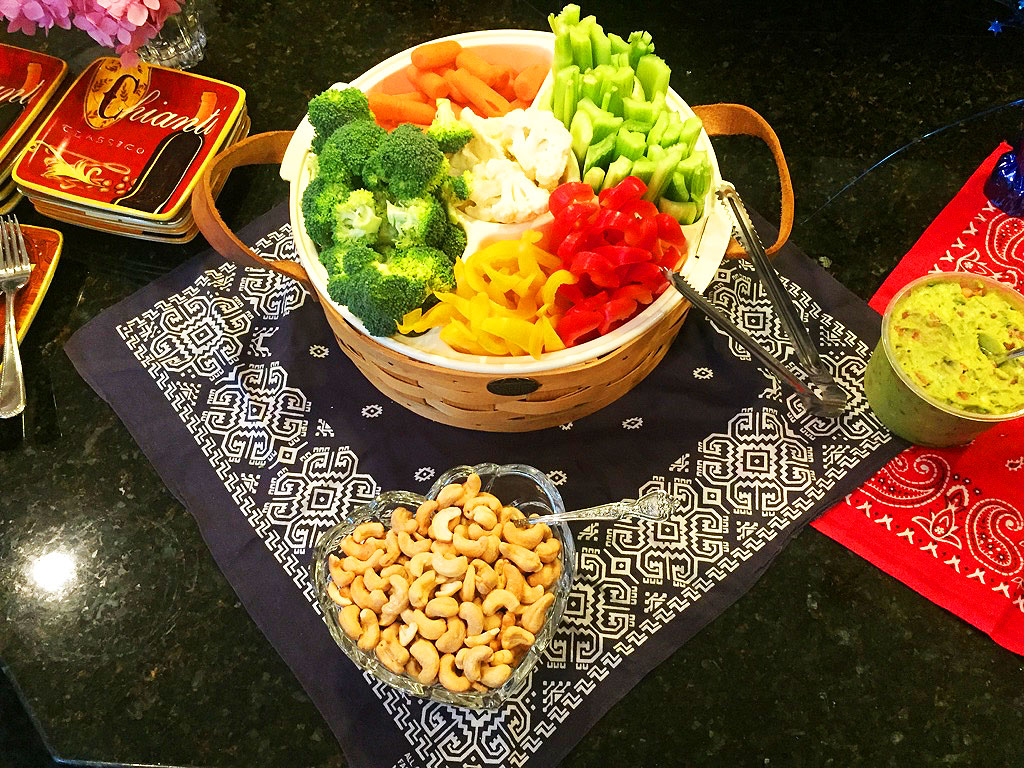 Being able to use all the items you have in a creative way is one of the best skills a hostess can have.  Many times, each piece has a story.  I like to ask my friends how they came in possession of certain serving pieces.  Sometimes they are fun stories with lots of laughs and others are just simple like "I picked it up at Homegoods or Target".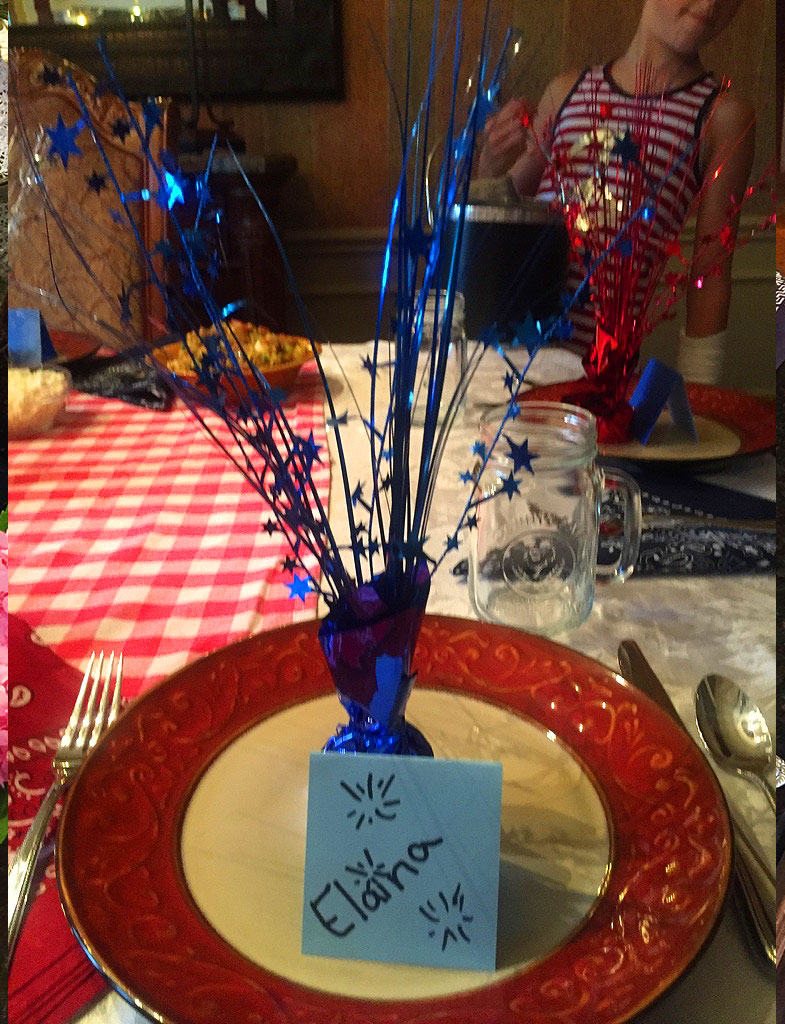 Again, bandanas are used as napkins, tying in the decorations from the buffet.  Also, her daughter made the place cards and added little fireworks images to tie in with the props they used as place card holders.  Just LOVE the creativity!!