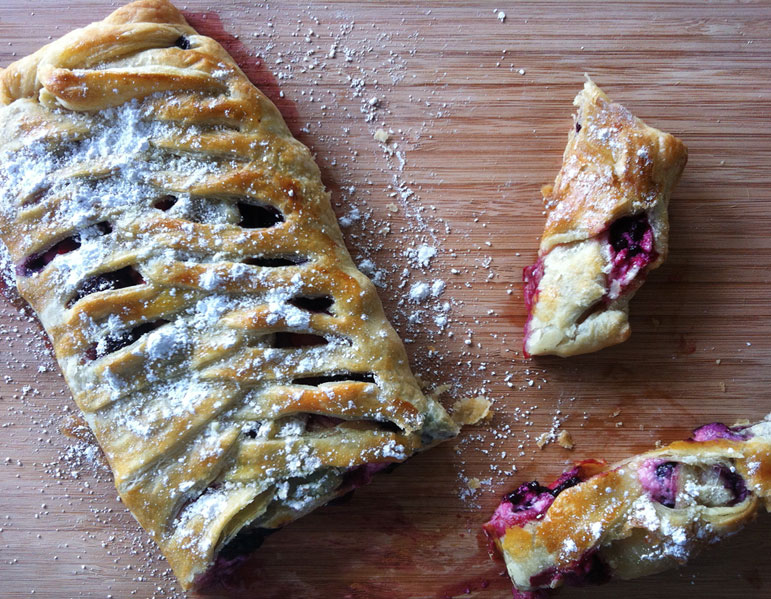 There are great recipes and then there are "trendy" great recipes.  This is one of the trendiest things to do this summer… braiding and pastry puffs!  I've watched several shows on HGTV where similar desserts have been showcased and even though braiding and pastry puffs have been done for many years (especially with meats and fish), this year, it seems to be the "thing to do".  I'm not opposed to trendy recipes… but when it's coupled with the words "super easy" and "delicious", it's an absolute must for me to try.  And so I did, and from the very first try, I came out with a stunning dessert that my family gobbled up within minutes.  Seriously, this is a no-fail!  This is wonderful to serve with whipped cream, cool-whip, or the my ultimate favorite, a scoop of ice cream (while the tart is hot!).  Okay, enough with the chit chat, here's my recipe.  Also, the Pepridge Farm Puff Pastry web site has TONS of recipes, including one similar to this.  A great resource if you love to bake with puff pastry.
INGREDIENTS:
1 Sheet of ready-made puff pastry dough (thawed at least 45 minutes)
2 cups of mixed berries (you can use strawberries and blueberries for the patriotic look or add blackberries and raspberries for a wild berry feel)
1 8-0z package of cream cheese  (softened)
1/2  cup of sugar
1 tsp vanilla extract
1 egg (for brushing)
powdered sugar
PREPARATION
Unfold your puff pastry and roll it out a bit to make it flatter and larger.  Place it on top of a well-greased baking pan.
Heat the oven to 400°F.  Beat the egg and water in a small bowl with a fork.
Beat cream cheese at medium speed with an electric mixer until creamy; gradually add sugar and vanilla, beating well.
Spoon the cream cheese filling lengthwise down the center of the pastry.  Then top the cream cheese filling with berries.   Cut slits 1 inch apart from the 2 sides of the pastry rectangle to within 1/2 inch of the cream cheese mixture.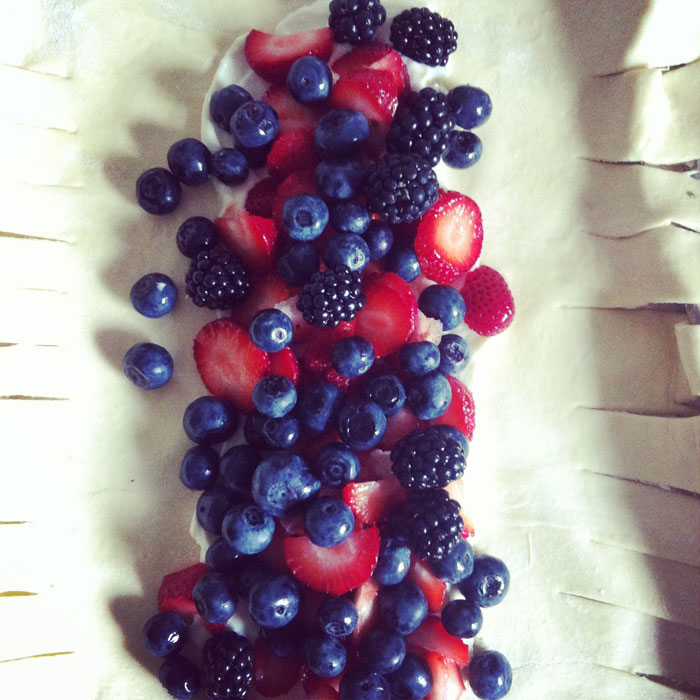 Starting at one end, fold the pastry strips over the berries and cream cheese, alternating sides, to cover cream cheese and berries.  Brush the pastry with the egg mixture.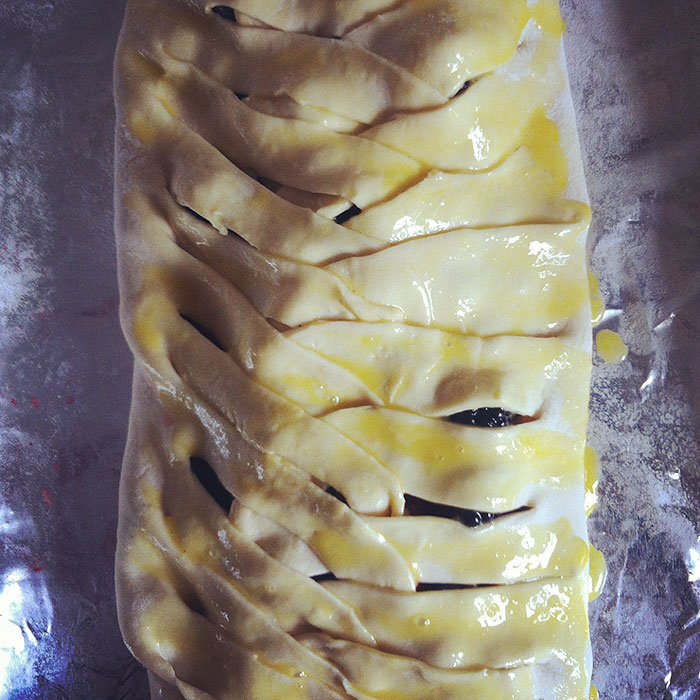 Bake for 15-25 minutes or until the pastry is golden brown.  Let the pastry cool on the baking sheet on a wire rack for 20 minutes and sprinkle with powdered sugar.  Enjoy with whipped cream, ice cream, or even on its own!