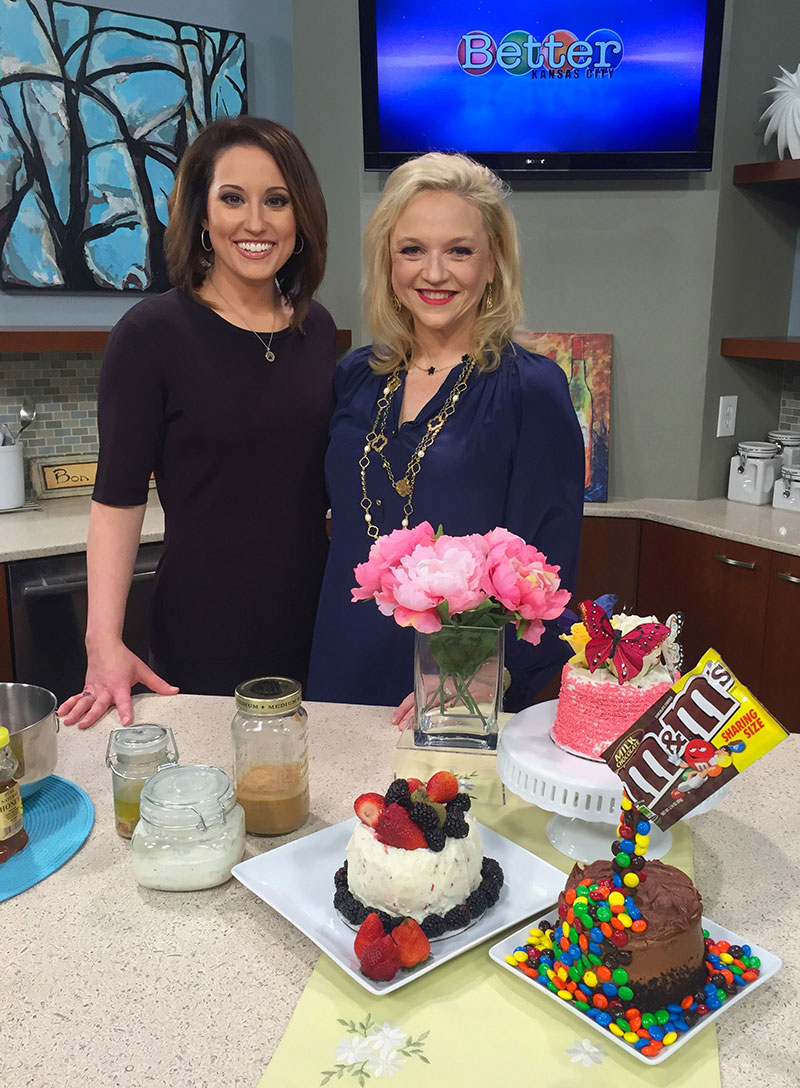 A few years ago, I had the pleasure of being a regular guest on Better Kansas City.  Mother's Day was coming up and the producer wondered what great ideas I may have to save people time and money.  I came up with three cake hacks which were easy to implement and didn't cost a lot.  As Lisa Teachman, one of the wonderful Better Kansas City hosts,  was preparing for my interview, I was quickly assembling these cakes on set.  Believe it or not, this was my easiest assembly EVER!  Typically, I'm assembling my food and setting up to the very moment my segment is about to start.  This time, it was so easy, I had a chance to even chat a bit with some of the audience members.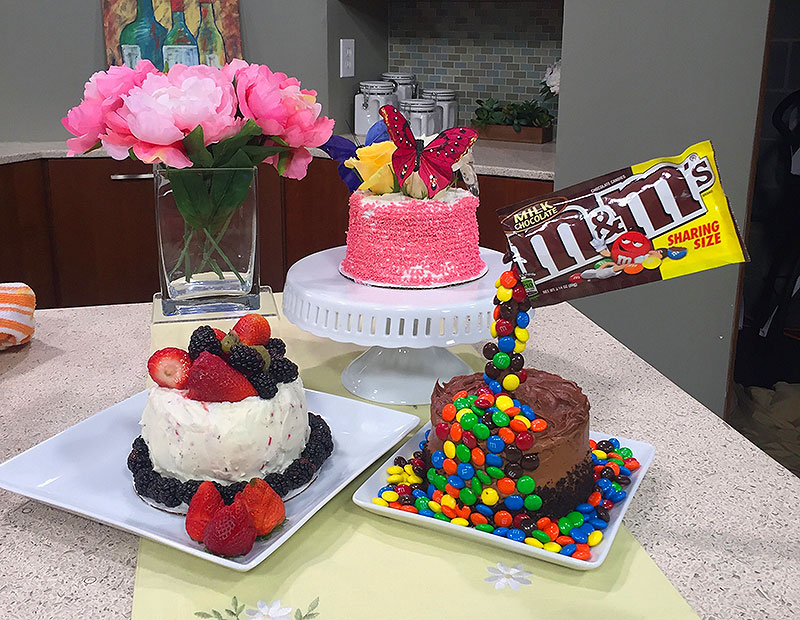 My first two hacks were simple store-bought cake decorations.  For one, I used fruit.  Simply adding some fruit on top and around the cake made for a much prettier presentation than the store-bought cake decorated with sprinkles.  My second cake had fresh flowers and feather butterflies. I made sure the roses were organic and were not sprayed with any type of chemicals.  The feather butterflies were purchased at Michaels and came on a metal twine which I sterilized and inserted into the cake. None of these items are edible, but if you are having a party and you want to display your dessert, this would be a stunning way to do it.  Just remove the flowers and butterflies before you cut and serve the cake.  You can also use edible flowers, if they are available in your area.
For the chocolate lover, this M&M Magic Cake is super easy to create and will WOW your guests.  Just cover a pretzel stick in chocolate, roll it in M&Ms or Reeces Peanut Butter Cups, and insert it into the cake.  Arrange  candy to look like a waterfall and pool the rest around the cake.  Place the wrapper of the candy on top of the pretzel  and it will look like the candy is cascading directly from the wrapper.  Trust me, you'll get ooooh and ahhhs from your guests.