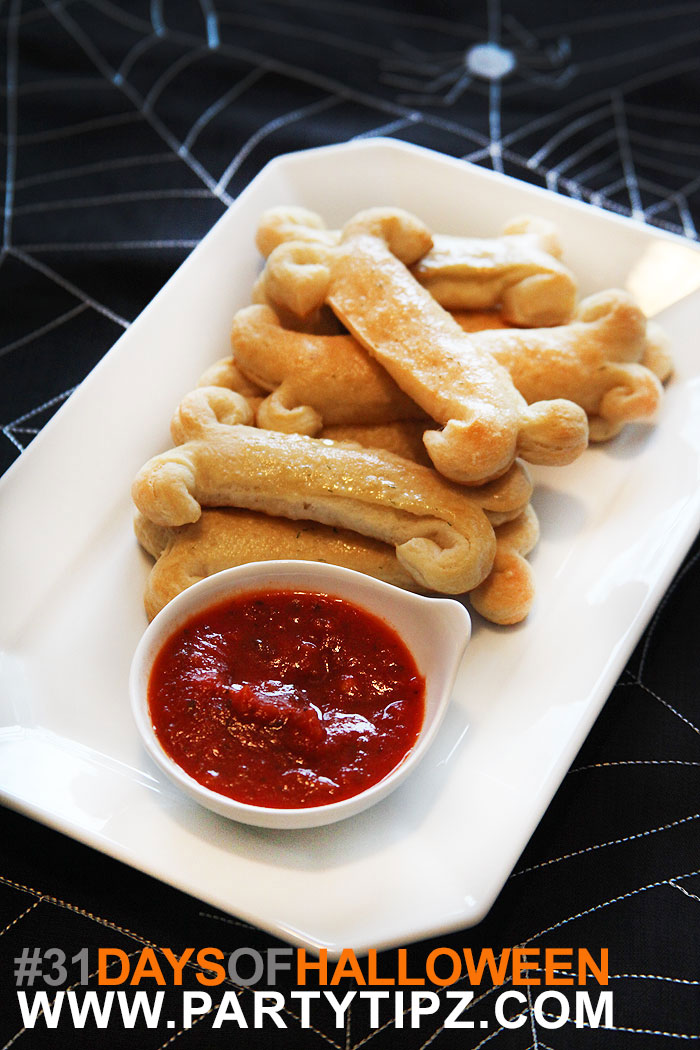 This may be the most classic Halloween food that there is, breadsticks made to look like bones.  Let me just say, if you are having a Halloween party, whether it's for kids, teens, or adults, this absolutely is a MUST for your table.  It's easy and delicious and requires very little skill.  Below are the bones I created on my very first try.  Trust me, it's a "no fail".  Just make sure to serve them fresh, unless you want for people to gnaw on them like croutons, which could be a whole different kind of snack!
Ingredients
1 pkg Refrigerated Breadstick Dough
3 tbsp Butter
1/2 tsp Garlic Salt
Dried Dill, Rosemary, or any herb of your choosing
Preparation
Remove the breadstick dough from package and cut in half. With scissors, simply cut the ends of the breadsticks and roll them to the sides to make them look like bones. Place on a cooking sheet and prepare according to package instructions.Remove from oven and brush with melted butter, sprinkle with garlic salt and your favorite dried herb. You can also add parmesan cheese.
Presentation
Serve on a platter with Marinara sauce (the chunkier the better). Makes for a great looking display on your Halloween table.