As always, hanging out with the wonderful people at Better Kansas City is always a treat! On yesterday's Valentine's Day inspired show I showed Lisa Teachman a few fun recipes.  May I quickly add that I feel proud that I was the reason she tried beets for the first time!  You gotta love it when you can inspire people to try a fun recipe or experience a new foods!
My three recipes included a Beet Hummus (Brace yourself… this stuff is AH-MAZING!!!), No Bake Paleo Cookies, and home-made chocolates filled with fun and healthy ingredients.  So, without further delay, here are the recipes.  Enjoy!!

ROASTED BEET HUMMUS + BAKED HEART TORTILLA CHIPS
1 cup of roasteded beets (directions to roast below)
1 15 oz. can white kidney beans (mostly drained)
zest of one large lemon
juice of half a large lemon
healthy pinch salt and black pepper
2 large cloves garlic, minced
1/4 cup extra virgin olive oil
1. Slice beets into thick slices and toss in olive oil with a generous portion of salt, pepper, and your favorite dried and/or fresh herbs. I love to toss mine with dried rosemary and oregano. Roast at 400 for approximately 15-20 minutes.
2. Let beets cool and place them in a food processor. Add, olive oil, beans, lemon zest and juice, garlic, Process all ingredients until very smooth. Follow my three step rule… Process, scrape, taste. Adjust ingredients according to your taste. I love extra lemon in my hummus, so I may add a bit more as I process. Then, again… Process, scrape, taste.  Do this a total of three times and you should have your perfect hummus!
3. Serve hummus with warm pita bread, chips, crackers, or vegetables. Store extra hummus in an airtight container for up to a week.
For the above photo I used large tortillas which I cut out as hearts (with a heart cookie cutter).  Then, I brushed each heart with olive oil, sprinkled with dried dill, oregano, and garlic salt.  Baked at 375 in the oven for about 10-15 minutes… keep an eye on the tortilla chips so they don't burn.   Let cool and serve alongside your beet hummus. These baked tortilla chips are so much healthier than the store-bought fried alternative!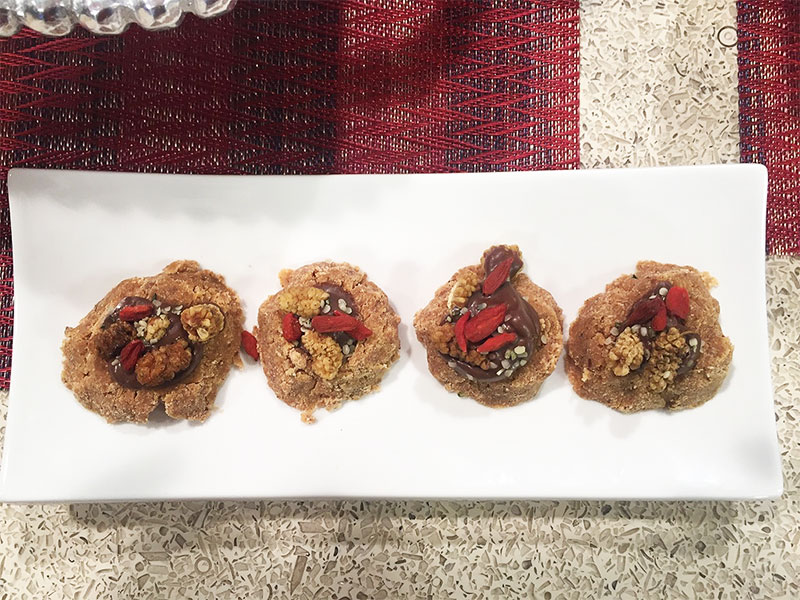 PALEO NO BAKE THUMBPRINT COOKIES
1 cup coconut flour sifted
2 T almond flour
1/4 cup coconut palm sugar
pinch cinnamon
1/4 cup almond butter
1/4- 1 cup Almond Milk
Dark chocolate
Goji Berries
Hemp Seeds
Instructions
In a large mixing bowl, combine coconut flour,almond flower, and coconut palm sugar, and cinnamon. Make sure all the dry ingredients are mixed well.
Stir in the almond butter until the dough is crumbly. Using a tablespoon at a time, add the almond milk until a very thick batter is formed. Make golf sized balls with the dough and press down in the center of each to create a small ditch. Place the balls on a lined baking pan. Fill with dark chocolate and top off with god berries and hemp seeds. Refrigerate until time to serve.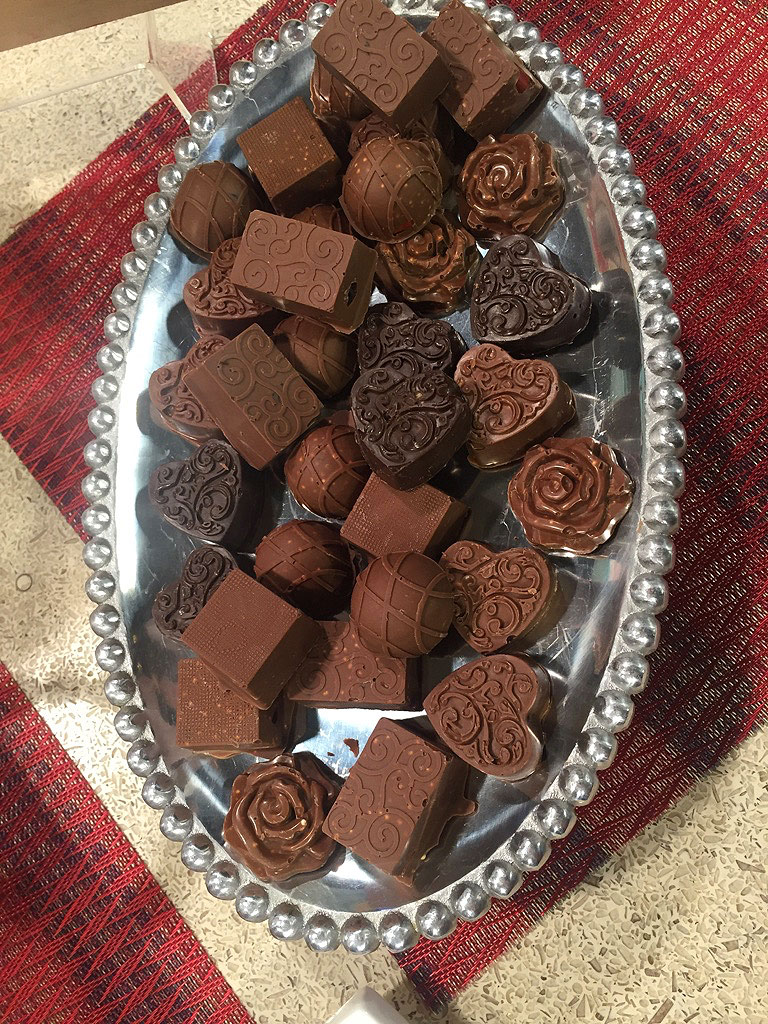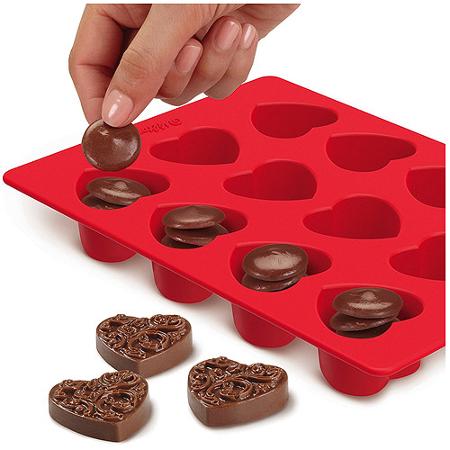 QUINOA POWER CHOCOLATES
Any kind of chocolate Chocolate or candy melts
1/2 cup of toasted Quinoa (toasting instructions below)
Small heart molds or candy molds. I purchased mine at Michael's in the baking section
Make chocolate with your favorite recipe or melt chocolate chips or candy melts.
Add toasted Quinoa to chocolate and mix well. Fill the heart molds with the chocolate and quinoa mixture. Cool in refrigerator until fully set.  Pop out and enjoy.
HOW TO TOAST QUINOA : Toast quinoa in medium saucepan over medium-high heat, stirring frequently, until quinoa is very fragrant and makes continuous popping sound, 10-15 minutes. Transfer quinoa to bowl and set aside. Store extra quinoa in an airtight container.