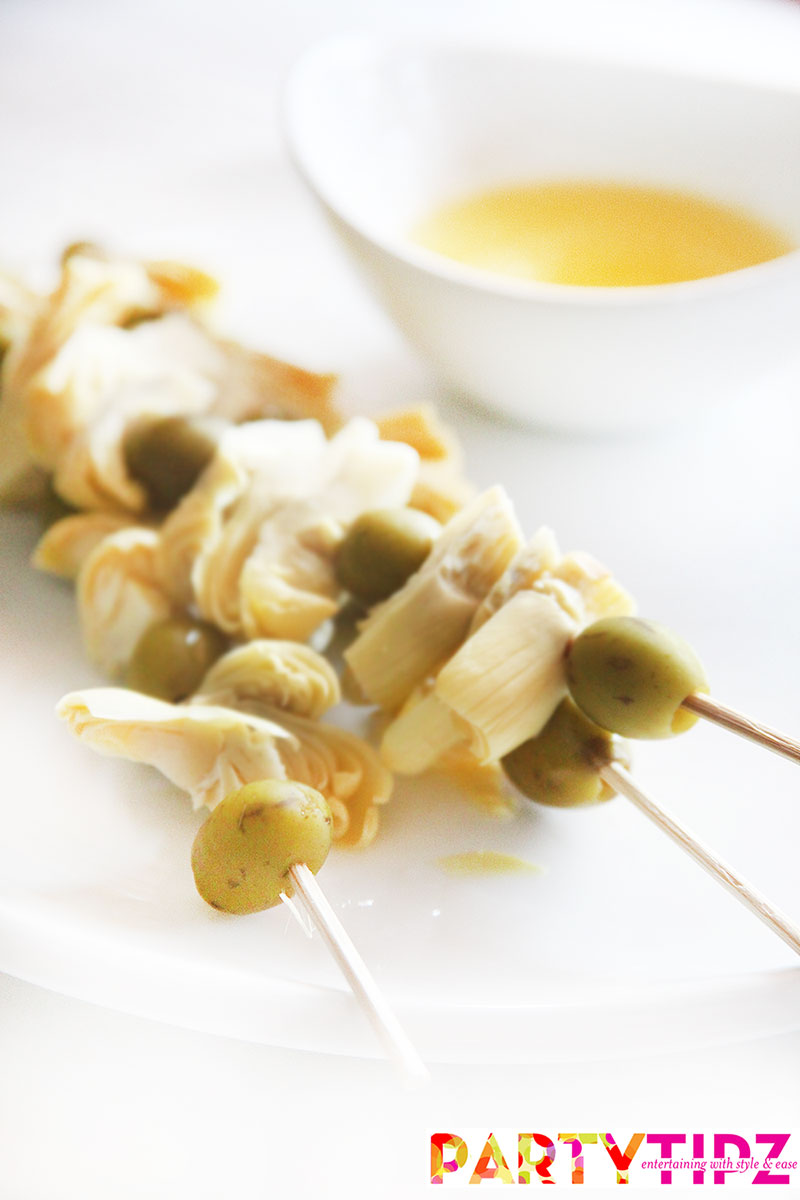 Join the latest trend of salad on a stick! Great for BBQs and picnics and beautiful to serve at any party any time of the year!
Ingredients
1 can Green Olives
1 can quartered artichoke hearts
skewers
For the Lemon Butter
Juice of 1 lemon
1/2 stick of butter
Preparation
Drain the olives and artichoke hearts. Skewer an olive and follow with 2-3 artichoke pieces… repeat the process until you get to the end of the skewer and then top off with an olive. Plate the finished skewers. To make dressing, melt the butter and add the lemon juice. Mix well. Brush a little bit of the butter dressing on each finished skewer, making sure that each olive and artichoke have a little bit of dressing. Serve the remainder of the dressing on the side.