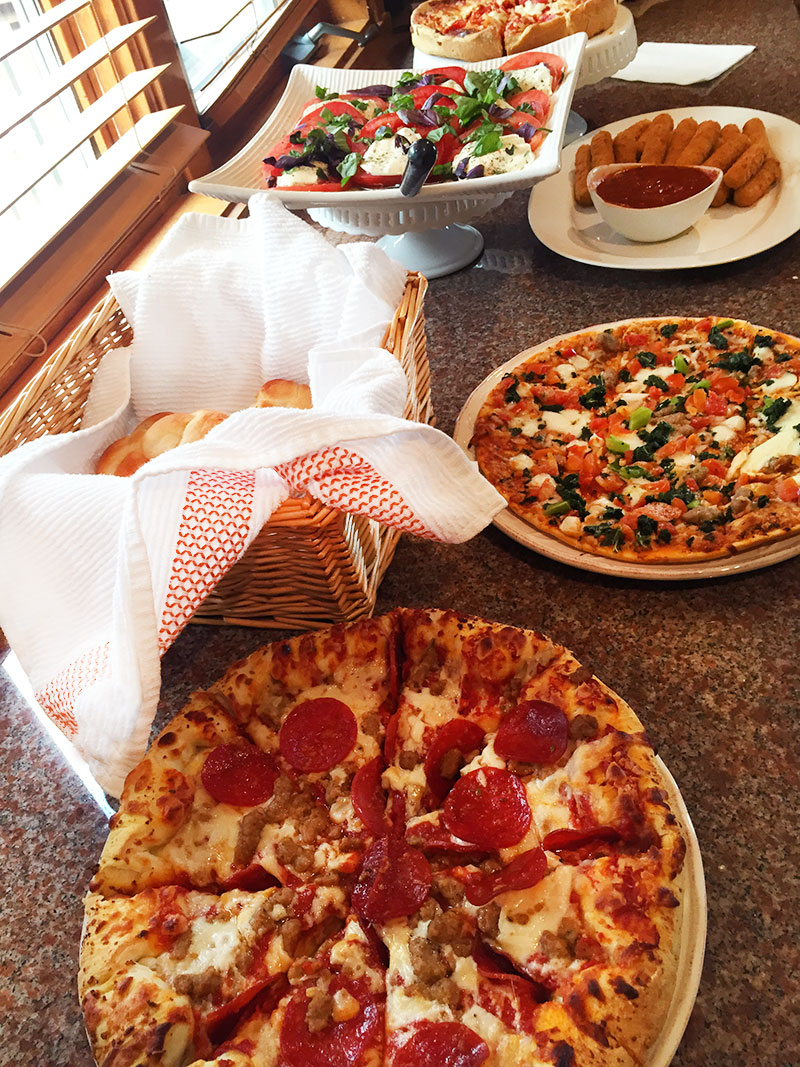 Recently, we had the pleasure of hosting a new family at our school.  It is always exciting to meet new students and their parents, so I was thrilled when asked to be a buddy family.  We set up a dinner date on a Friday night and although I thought I would have plenty of time to prepare, my day got away from me and I realized that after I picked up my children and stopped at the store for all the necessities, I would only have an hour to prepare a meal for seven.
Since Pizza night is typically Friday night at our house, I thought, why not stick with the theme and keep it simple.  Initially I thought of asking my husband to pick up pizza on this way home, but I actually wanted to impress this new family and since there was no time to make my own pizza, I thought I would offer them a variety of pizza flavors and styles.  I picked up a meat lover's D'Giorno pizza, a California Pizza Kitchen Vegetarian Thin crust, and an Uno's Chicago style pizza.  Then, I thought… if we went to a Pizzeria, what other items would be on the menu.  Mozzarella sticks, garlic bread sticks,  and salad… of course! I picked up garlic knots at the store and threw together a quick and easy Caprese salad.
Last but not least, I wanted to impress them with something sweet, but didn't want to go overboard since  they mentioned they would bring dessert (which happened to be the most delicious Gelato I've ever had). I asked my son to quickly  cover some clementines in chocolate and sprinkle lavender sea salt on top!  They loved it!  For the recipe… click here.
I was so thrilled at how easy everything was to make and my dinner was ready in less than an hour!