May 27th, 2015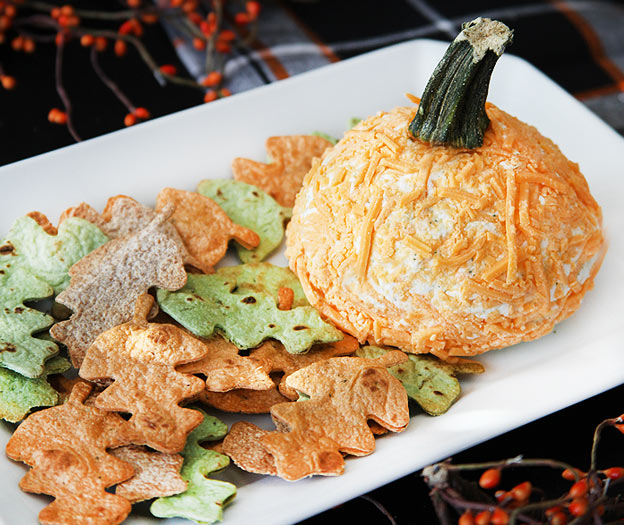 Get ready for a delicious treat your guests will "ooh and aah" over!  This is the perfect recipe for Halloween and Thanksgiving.  Bring the flavors of fall inside with this delicious and super easy pumpkin cheese ball.
Ingredients
2 (8 oz) Packages of Cream Cheese
1 packet Onion Soup Mix or Ranch Dressing
2 tsp Paprika
1 Green pepper stem (you can also use a celery stick with leaves or a broccoli stem
2 1/2 cups shredded cheddar cheese
Apples, pita chips, baked tortilla chips, or crackers
Preparation
In a medium bowl, mash cream cheese. Mix the dressing or soup mix and cheddar cheese into the cream cheese. Spoon the mixture into a sheet of plastic wrap and shape into a ball. Refrigerate until firm. Carefully remove the seran wrap and create ridges in the ball to mimic a pumpkin.
Presentation
Place the stem on top and put on a serving platter. Surround the pumpkin cheese ball with chips, crackers, veggies, or fruit. For an extra touch, you can also roll the ball in crushed nuts.