September 24th, 2015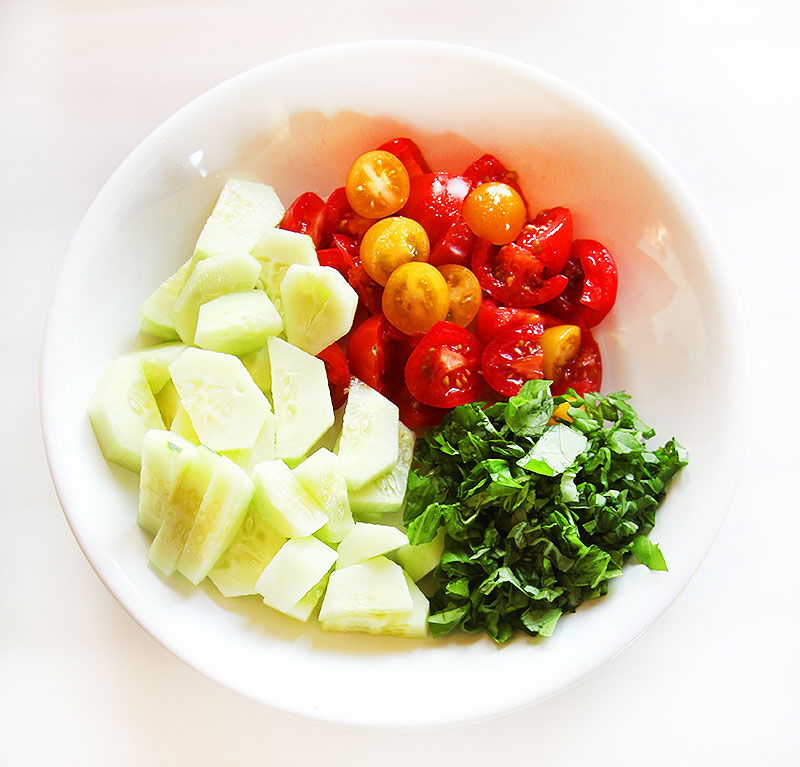 You don't need a lot of ingredients or fancy dressings to make a delicious salad. And you certainly don't always need mixed greens! Here is a great 3 ingredient salad which you sprinkle with salt and olive oil and enjoy… without the hassle of complicated ingredients and store-bought dressing!
Ingredients
1 Cucumber (sliced)
1 cup grape tomatoes (sliced in half)
1/2 cup chopped basil
Dressing
Extra Virgin Olive Oil
Preparation
In a bowl, add cucumber and tomato slices. Salt well and set aside for 5-10 minutes. Then sprinkle generously with olive oil, toss and enjoy!